If you are an adventurous person and love water activities, you should give Galveston a visit. Most travelers who wish to visit Galveston ask, "What airport is closest to Galveston, Texas?". Let's tell you a bit about this amazing holiday destination briefly, before coming to your question.
Galveston is popular for its 32-mile-long beach. There are many other beaches and water activities, you are going to love. Moreover, beach festivals and competitions here make the environment enthusiastic. 
Outdoor activities go all year round in Galveston, though most people come in the winter months. Galveston has a lot of historical architecture and world-class museums that are worth seeing. Planning a summer trip here is also recommended. If you are flying to the US, and landing in or around Texas, then you must visit Galveston. 
However, to enjoy your trip, planning well is very important. Figuring out the best route from your location is also part of the planning process. To make things easier for you, we have listed the closest airports to Galveston, TX.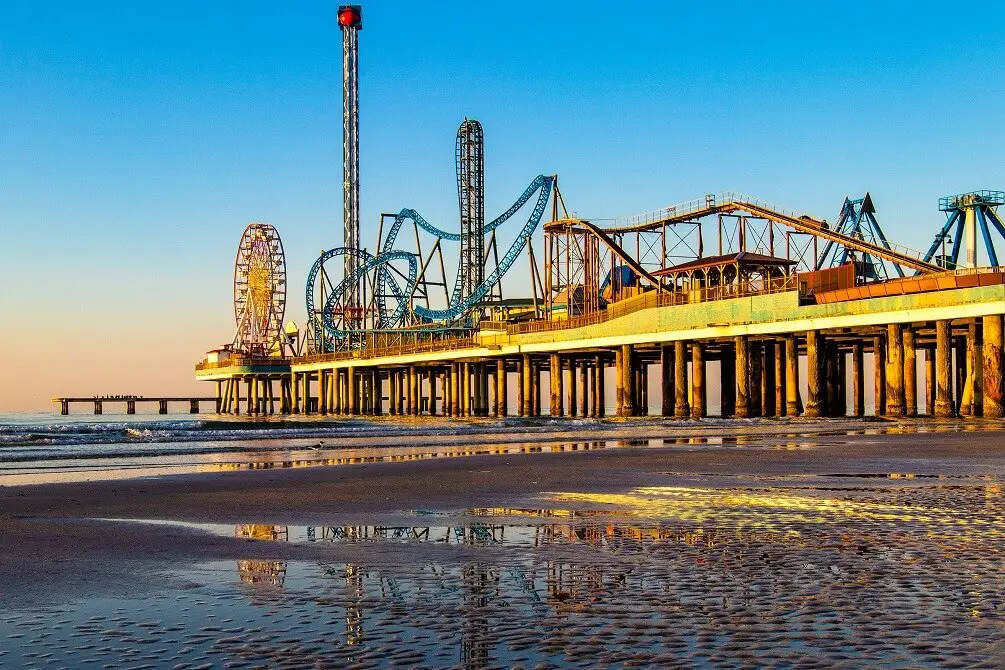 Scholes International Airport
Scholes International Airport is a domestic airport. It takes about 15 minutes to reach Galveston from this closest airport to Galveston, TX. The airport distance is 5.5 miles away from your destination. It is spread over an area of 966 acres and has two runways. You can also take a chartered flight as it is a convenient way to land at Scholes International Airport. Celebrities or VIP guests visiting Galveston usually take a chartered flight to Scholes International Airport.
Houston George Bush International Airport 
Houston George Bush International Airport (airport code IATA: IAH) is a major airport and one of the largest airports in Texas. Here both international and domestic flights operate. It takes 1 hour to reach Galveston from this airport that is about 55 miles away. A number of ground transportation options are provided. Private shuttle services are also there. 
Passengers going for a cruise ride, have to go to the cruise terminal in Galveston. Some companies do provide ground transportation services and airports provide shuttle services. If you book online cars beforehand, then you may get a discount. After booking your flight, do check for travel offers
Houston William P. Hobby Airport 
Houston William P. Hobby Airport is a smaller and less crowded airport compared to Houston George Bush International Airport. Galveston is 40 miles away from the Houston Hobby Airport. It will take you 45 minutes to an hour to reach Galveston, so you can consider this if it suits your location. It has one terminal, biometric entry, stores, and restaurants for convenience.
You can rent a car or hire a taxi and reach Galveston. Ground transportation options are vans run by various hotels, shared airport shuttle services, and taxis. You can choose from Lyft and Uber taxis. Houston William P. Hobby Airport is also one of the nearest options to reach Galveston. 
Jack Brooks Regional Airport
Jack Brooks Regional Airport is situated in Beaumont, and it will take you 2 hours to reach Galveston that is 124 miles away from this airport. If you want to visit Galveston, then you can first go to Beaumont and visit places around and then rent a car and ride to Galveston. So, plan your itinerary carefully after reviewing your airport location! 
Lake Charles Regional Airport
Lake Charles Regional Airport is located in Lake Charles which serves commercial flights from intercity to interstate mostly. To reach Galveston by road from this Regional Airport, you need 3 hours, as it is about 180 miles away from Galveston. If you're visiting Lake Charles, then you can think of visiting Galveston, as the road journey is not too long. 
Easterwood Airport
Easterwood Airport is in the College Station city in Texas which takes 2 and a half hours to reach Galveston 146 miles away. If you are visiting College Station city, then you can rent a car to Galveston, otherwise from the airport also you can rent a car. The alternative airport is spread over 700 acres and has two runways. American Airlines and United Express Operate from and to this airport.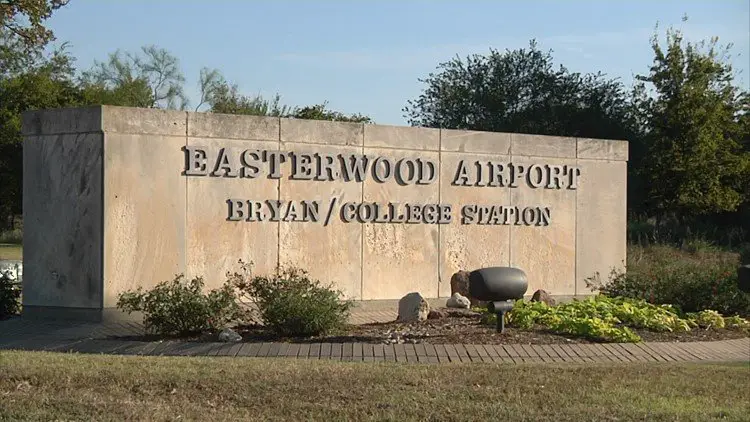 Final Thoughts
Galveston is a beautiful place to visit. It is majorly famous for its charming beaches and restaurants. There are so many restaurants with sea-facing views and delicious food. For your accommodation, you can check into resorts or hotels having a beach view. Sunrise and sunset from your hotel with a beach view will be mesmerizing. After Scholes International Airport, Houston William P. Hobby Airport is the closest airport to Galveston Texas. While planning a trip to Galveston, choose the most suitable nearest airport and book tickets accordingly. Also, learn about Covid travel restrictions. Doing online flight bookings in advance can get good deals and discounts. Happy travel!