Short Term Parking at DUB
🅿 Book Parking Online NOW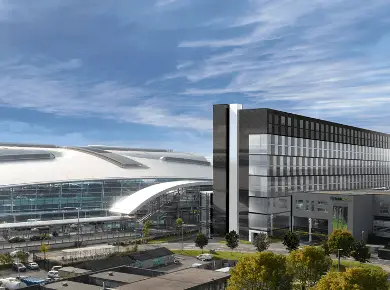 Dublin airport is well-equipped at all levels to deliver the best customer service. Short-term Dublin airport parking is among the most popular services, however, travellers have pointed out some disadvantages, as overpricing, for example. Don't even try to deny that there are so many "horror stories" about short-term parking in Dublin. Especially, when you try to find a parking bay near the airport.
Short-term parking spaces in Dublin airport
Dublin airport provides 4000 spaces conveniently located near the terminals. The parking area includes several zones, let's consider them.
Short-Term Car Park A - offers 450 bays near the airport terminals. The walking distance to the terminals is up to 2 minutes.

Terminal 1 Short-Term Car Park C - convenient for those passengers who travel from Terminal 1, however, it's also located within 6-minute walking distance to Terminal 2. It has multi-level arrangement with 1500 spaces.

Terminal 2 Short-Term Car Park - has 1800 lots and several parking levels.

Terminal 2 Surface Car Park - provides quick access to Terminals 1 and 2.
Off-airport short-term parking in Dublin
It doesn't sound surprising that travellers often prefer off-airport parking for short vehicle stays. Moreover, sometimes short-term parking outside the airport can significantly save money. Here are a few solutions for cost-efficient and hassle-free parking before flight.
On-street parking
Dublin streets are full of parking meter spots. It won't take long to find a good place to accommodate a vehicle not far from the airport. Dublin city council has set special parking rules. It's very important to follow them because they usually fix parking time and duration. Despite parking restrictions, there is still a variety of spaces convenient for car parking in Dublin.
Private car parks
Luckily, many companies in Dublin provide garages for short stays. Of course, it's the best solution for those drivers who are going to leave a car for several days, not just for a few hours. A private garage is another good way to get high-grade conditions for your vehicle and avoid problems connected with its safety. In addition to this, some car parks offer complimentary free car wash to maximise successful customer experience.
---
🅿 Book Parking Online NOW
Parking name
Phone number
---