Sunshine Coast Airport Parking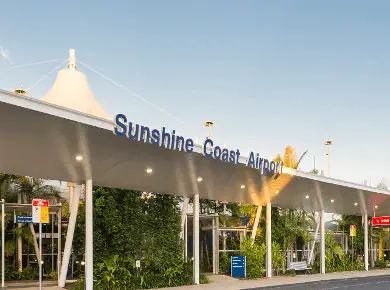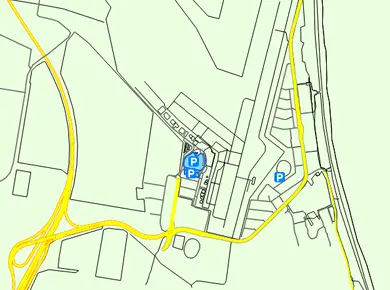 Sunshine Coast airport short stay carpark rates

| Type | Days | Price |
| --- | --- | --- |
| Outdoor | 1-day | $25.00 |
| Outdoor | 2-days | $39.00 |
| Outdoor | 3-days | $59.00 |
| Outdoor | 4-days | $79.00 |
| Outdoor | 5-days | $99.00 |
| Outdoor | 6-days | $119.00 |
| Outdoor | 7-days | $139.00 |
The Sunshine Coast in southern Queensland, Australia, is one of the most popular beach destinations in the country. It is known for its vast pristine beaches, surf spots, natural wonders, a thriving food scene, and a number of attractions that will keep you coming back for more. The Sunshine Coast Airport, also known as the Maroochydore Airport, is your gateway to its tourist hotspot destinations such as Maroochydore, Noosa,  Mooloolaba, and Caloundra. It is one of the busiest airports in Australia handling about a million passengers annually with daily flights to Sydney, Melbourne and Adelaide. The airport is served by JetStar, QantasLink, and Virgin airlines which increases their services during the summer season, while Air New Zealand flies to and from the airport seasonally.
Sunshine Coast Airport Parking Options
Sunshine Coast Airport has three car parks, all of which are conveniently located close to the terminal. The Short Stay Car Park is located directly opposite the terminal and is ideal for dropping off and picking up passengers. The Long Stay Car Park is located about a 3-minute walk to the terminal. It is fully fenced and ideal for extended stays. The Long Stay Plus Car Park is a covered and fully fenced, providing protection from the elements especially if you intend to leave your car for an extended period of time. There are other parking options nearby including the Easy Park n Fly which has both an outdoor and indoor secured parking facility, and provides free shuttle to and from the airport. Sunshine Coast Airport Parking Rates
For the Short Stay Car Park, parking is free for the first 7 minutes, $6 for up to two hours, and $25 for 24 hours. For the Long Stay Car Park, parking costs $18 for one day, $75 for 7 days, and $109 for two weeks.  For the Long Stay Plus Car Park, parking cost starts at $19 for one day, $113 for 7 days, and $235 for 14 days. Other car park rates near the airport ranges from $10 to $16.50 a day, $50 to 82.50 a week, and $217 to $330 a month.  Some of these car parks offer special parking rates including early bird parking, weekend rates, and monthly parking.
If you would like to cut the cost of parking yet want to have the best parking spot possible, get in touch with us to learn more about your parking options.  
---
Select Sunshine Coast Airport Parking filter:
Sunshine Coast Airport Parking Map
Parking name
Phone number
---