London Southend Airport Parking
🅿 Book Parking Online NOW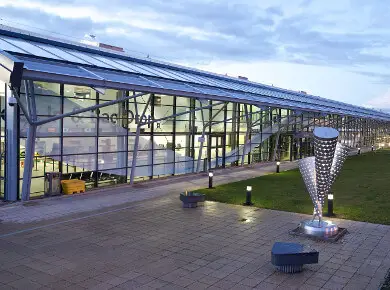 London Southend Airport is an international airport that handles many operations connected with flights. It is among the busiest London airports and the volume of its passengers continues to increase. Its busiest directions include flights to Amsterdam, Palma de Mallorca, Barcelona, Geneva, etc. London Southend airport parking offers solutions for various parking types and budgets.
Types of Southend airport parking
When a passenger needs car parking, Southend airport is ready to offer several parking areas located near the terminals. Two main parking zones in the airport are long term park and short term park. People who are arriving or departing the airport are usually greatly interested in Southend airport parking, long stay is a highly demanded option. Perhaps unsurprisingly, the airport has arranged 3 parking areas for long stays.
Good news: a car owner can choose not only a parking lot, but can choose the most affordable price. It is allowed to reserve a space for a car in advance. A short stay car park is situated just near the terminal - a few steps made and you are in the airport building. Cheap parking at Southend airport is a difficult thing to find, but you can use a short stay area absolutely free within 15 minutes.
Southend airport parking rates
Southend airport parking charges are divided into long term and short term parking rates. Basically, long stays are much cheaper than short term parking. Here are the rates for leaving a vehicle in a long stay car park:
Long Stay 1 - £20/day

Long Stay 2 - £15/day

Long Stay 3 - £15/day
Passengers use short term parking less because of its rates. If you park a car for an hour, be ready to pay £4.50. Sometimes it happens that there is no place in a long stay park, in this case a driver can leave a vehicle in a short term parking area for £25/24 hours.
Сost-cutting is available when a passenger uses Southend airport parking discount code. But don't reckon on huge discounts, they are a myth. If you want to save a lot of money while parking, it is better to try parking near Southend airport. There are many hotels and public garages that offer these services at a reasonable price.
---
🅿 Book Parking Online NOW
London Southend Airport Parking Map
---