King Shaka Airport Parking
🅿 Book Parking Online NOW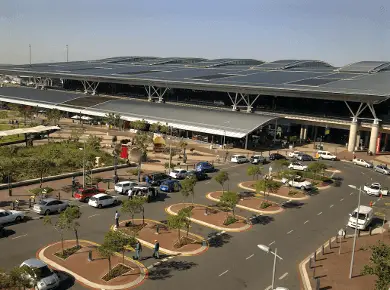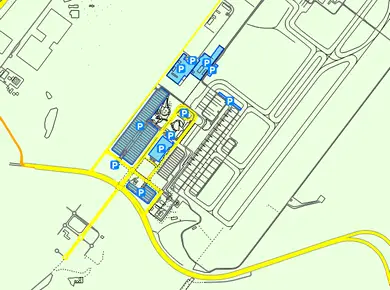 Opened in May 2010 just before the start of the 2010 FIFA World Cup, King Shaka Airport was awarded as the "Best Airport in the World Handling Under 5 million Passengers" in 2013, 2015 & 2016 by Skytrax. The airport was named after Shaka who was the leader of the Zulu nation in the early 19th century. The airport replaced the existing Durban International Airport which was decommissioned with the opening of the new airport. The airport is located about 22 miles from the center of Durban, known for its golden beaches, religious sites, museums, outdoor adventures, and the Moses Mabhida Stadium, just to name a few. The airport is served by eight air carriers, linking the city to both domestic and international destinations. Because the airport can be quite busy especially during the peak tourist season, parking at the airport needs to be planned. Through our website, you can choose from a variety of parking service, select amenities, and calculate costs, for easy parking.
King Shaka Long & Short Term Airport Parking
The airport offers four parking options. The Pick Ups is a new designated pickup parking area with forty-three bays including three bays of persons with disabilities. The Shaded Parking is located near the main entrance of the terminal and ideal for short stay parking. Long term parking at King Shaka Airport is ideal for travelers who need parking for three days or longer. Golf carts are offered for transport to and from the terminal. The Multi Story Parking is the closest to the terminal which features digital display units at all levels, license plate recognition systems and regular security patrols.
There are car parks near the airport and in the city which are alternatives to onsite parking. Most of these car parks offer valet parking, courtesy shuttle, luggage assistance, and car wash services. We can provide you with more parking options and compare costs, so you can enjoy more amenities and services.
Durban Airport Parking Rates
Multi Story Parking costs R20 for 1 to 2 hours, and R160 for 10 - to 24 hours.  Shaded Parking costs R15 for 1 to 2 hours, and R80 for 10 - to 24 hours. Long Stay Parking costs R200 for a day to three days. Pick Ups parking costs R30 for 20 to 60 minutes. Off-site car parks offer competitive prices with special rates for online booking, prior reservations, and long stay parking. Not sure which car park suit your needs? Consult our staff and we can provide you with more details, compare costs, and select the amenities and services you want, for a stress-free parking experience.
---
🅿 Book Parking Online NOW
Select King Shaka Airport Parking filter:
King Shaka Airport Parking Map
---