Canberra Airport Parking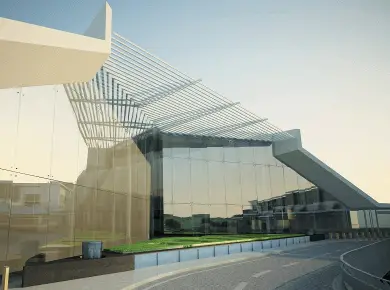 One of the busiest airports in Australia, Canberra Airport is the main gateway to Canberra, the capital city of Australia. The city is home to the parliament house, government offices, business headquarters and a large student population, the reasons why Canberra Airport services over 3 million passengers annually. Canberra Airport, located a few minutes from the heart of the city, just recently opened a new terminal to accommodate more passengers and international flights. As such, the airport is always busy which goes with parking too.  
Airport Parking Options
At the moment, Canberra Airport has two multi-level covered car parks, which can accommodate a total of 2,000 vehicles. Passengers can access both the arrivals and departures levels of the terminal directly from these car parks. There are also two outdoor carparks which can accommodate a total of 900 cars. These car parks feature a state-of-the-art parking guidance systems so you do not have to spend hours looking for your car. All its car parks can be used for short term, long term, and weekend parking. There are also car parks located in the city where you can park your car and take the airport shuttle which leaves hourly and stops off at city hotels. If your car park is not near a hotel, you can connect with the bus network to reach the airport shuttle stops in the city.
Airport Parking Fees
Canberra airport parking rates depends on which car park you use. For the indoor car parks, the first 20 minutes parking price is $3, $30 for a day, additional $32 for two days, plus $31 for three days. 12 days will cost you $235 and $7.5 per day afterwards. For the outdoor carparks, the first ten minutes is free, $3.5 for an hour, $24 for a day. Parking outdoors up to 6 weeks will cost you $175, and $5 for each day after. For Canberra Airport long term parking, the indoor parking costs $360 for up to 30 days. You may also avail of the Express Passenger Pick-up which is ideal for short term parking, and features a dedicated waiting lounge for your convenience. The first 20 minutes costs $3, and $25 for up to five hours. There are self-storage facilities near the airport where you can store your car for a long period of time. Not sure where to park? Get in touch with us and we will provide you with car park options with cost estimates.
---
Select Canberra Airport Parking filter:
Canberra Airport Parking Map
---