Wichita Airport Parking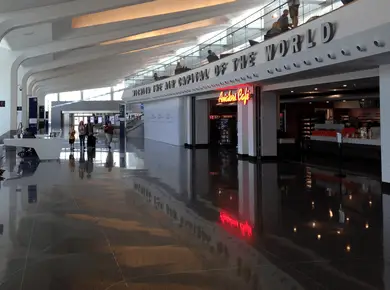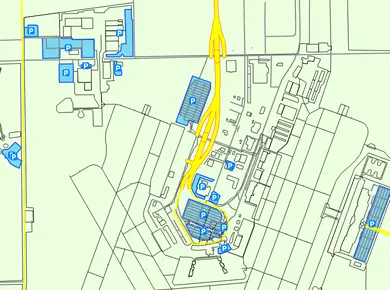 Wichita Eisenhower National airport or ICT is a commercial public airport, located 7 miles west of Wichita, Kansas, United States of America. It is the largest and busiest airport in Kansas. ICT handles over 1.6 million passengers every year. Wichita airport offers nonstop and connecting flights to hundreds of destinations around the world. Wichita National airport is Cessna's headquarters as well as Bombardier service center for business jet aircraft. ICT includes one terminal building and three runways. Airport offers cafes and bars that suites to every fancy! You can choose among Aviators Café, Air Capital Bar, Chick-Fil-A, Grab & Fly, Dunkin' Donuts and more! Duty free shops as well as gift and general stores are always available to our customers.
ICT Airport Parking Options
Wichita KS Airport offers four parking lots: Garage, Park & Ride, Economy Lot and Close-in Automated Lot plus Cell Phone lot. All the lots are open 24/7. The Parking Garage is located right across the terminal building. You can directly access it via a covered walkway. The automated surface Close-In Lot is situated next to the Garage. This is the best short-term parking option, as it is the closest surface lot in the airport. The surface Economy lot is situated behind the Garage, and is only a few minutes walk to the terminal. Park & Ride Lot is the most cost-effective option if you are looking for a long-term parking. This lot is situated a bit further away from the terminal, but free shuttle bus service is ready to give you a lift, circling between this parking lot and main terminal each 10 minutes. Shuttle bus service is available 24/7. Despite separate location, parking lot is adequately secured with routinely patrols, CCTV cameras and emergency "blue phone" call stations. The Cell Phone Lot is a free parking lot that was designed especially for drivers that wait for their arrivals. Feel free to wait there for your relatives or guests, as this lot is situated just 1-2 minutes from the main terminal. Please do not leave your car as no unattained vehicles are allowed at Cell Phone Lot, all unattained vehicles will be towed away with further expanses. No commercial vehicles are allowed. The Cell Phone Lot is located north from the terminal, just in front of the Air Cargo Building. ICT airport parking rates are listed below.
Wichita KS Airport Parking Fees
All the Wichita airport parking rates offer 30 minutes of FREE parking in all parking lots. Cheapest Wichita airport long term parking costs $3 per 1 hour and $8 per day at Park & Ride lot. The Economy lot costs $3 per 1 hour and $10 per 24-hours. Wichita airport parking Garage rates $3 per 1 hour and $15 per 24-hours. The Close-in Automated Lot costs $3 per 1 hour and $15 per 1 day.
Every parking lot accepts all the major credit cards and debit cards. Garage and Economy lot additionally accept personal checks and cash.
---
Wichita Airport Parking Map
---