Victoria Airport Parking
🅿 Book Parking Online NOW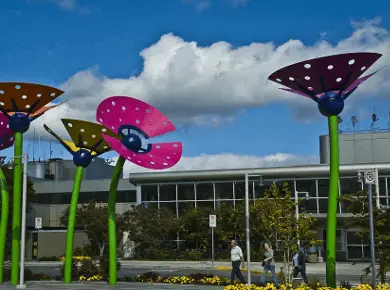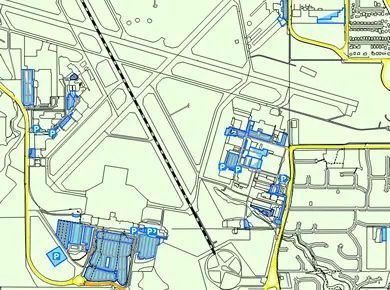 The gateway to the city of Victoria, the capital of British Columbia, Canada, Victoria Airport is the tenth  busiest airport in Canada. The airport is right in the middle of an expansion plan which consists of adding new taxiways, road access, parking structures and enlarging its main terminal. The expansion plan is envisioned to be completed by 2028. The airport handles more than 1.5 million passenger movement annually with about 150,000 yearly take­offs and landings. It is served by 7 domestic and international air carriers linking the city to domestic destinations and major cities in the United States, as well as to Cancun and Los Cabos seasonally. Because Victoria is a major tourist destination, parking can be a problem especially during the peak season. Through our website, you can choose from a variety of parking services and select amenities, calculate costs, making your airport car parking uncomplicated and easy.  
Victoria International Airport Parking
The airport has two parking options. The Short Term parking Victoria Airport is located across the terminal. It is ideal for dropping off and picking up passengers. The Long Term Parking Victoria Airport is located behind the short term parking lot. When both parking lots are full, the airport opens the overflow parking lots to accommodate more vehicles.
At the moment, the airport has limited space for parking until the parking expansion is completed. As such, you might want to consider parking in a car park near the airport, or in the city which is about 16 miles to the airport. These are great alternatives if you want hassle-free parking or want to avoid being directed to the overflow parking lots.  These car parks may provide valet parking, courtesy shuttle, and other services.  For more details about parking services, get in touch with our friendly staff.
Victoria Airport Parking Rates
For Short Term Parking, rate is $1 flat fee for 2 hours but if you spend $10 at any airport food outlet, $1 parking cost is taken off upon the presentation of the parking receipt. For Long Term Parking, rate starts at $1 per half an hour, and $15 per day maximum for the first 5 days, and $7.50 for each additional day. Parking is free for the first hour is any of the five parkades managed by the city, and $2 an hour thereafter, while other car parks offer discounted rates for daily, weekly, or monthly parking. We can provide you with more parking services options and calculate costs, so you can enjoy your trip without worrying about the safety of your vehicle.  
---
🅿 Book Parking Online NOW
Victoria Airport Parking Map
---