Tulsa Airport Parking
🅿 Book Parking Online NOW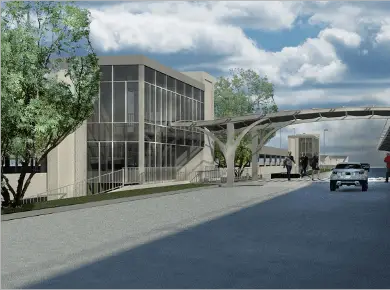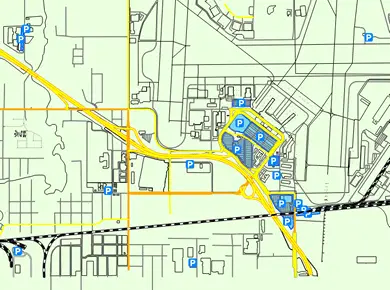 Listed as one of the Top 100 U.S. Airports, Tulsa Airport is your gateway to the city of Tulsa, Oklahoma, and its surrounding areas. It is located about 9 miles from the downtown area of the Tulsa, the second-largest city in the state of Oklahoma. The airport handles more than 2.8 million passenger movement annually, and is served by Allegiant, Delta, Southwest, United, and American Airlines, linking the city to domestic and international destinations. The airport has one terminal, and 5 parking options. Currently, a major construction is ongoing to expand its parking garage. As such, parking in the airport needs more planning than usual. Though our website, you can choose from a range of parking service, select amenities and calculate cost, for an overall easy and fast parking experience.
Tulsa International Airport Parking
The airport offers 5 parking options.  The Hourly Parking is located on the 3rd level just a few steps away from the baggage claim area. The Garage/Covered Parking is three-level parking area where the hourly parking is located, as well as rental car parking, and a level one covered parking. The Economy Parking located behind the Garage/Covered Parking is ideal for Tulsa airport long term parking with shuttle services provided. The Valet parking is exclusive for passengers who opt for valet services. The free Cell Phone Lot has limited spaces for n with 60 for drivers to park while waiting for arriving passengers.
There are a number of car parks nearby and in the city, that are alternative to parking in the airport. Some of these car parks offer extra services and amenities including luggage assistance, car wash, car maintenance, interior and exterior detailing, and, valet parking, and courtesy shuttle. Getting to the airport from the city is not a problem as public buses have regular scheduled stops to and from airport. We can provide you with more information parking services, amenities and services offered, and compare costs.
Tulsa Airport Parking Rates
For Hourly Parking at the airport, parking costs $1 for the first 30 minutes, and $2 per hour and a maximum of $10. Garage/Covered Parking costs $12/day. Economy Parking costs $8/day. Valet Parking costs $18/day. You may redeem your Tulsa Airport parking coupon for discounted rates at these parking lots. You can opt to park in one of the off-site car parks for as low as $6 a day. Save time and money when you consult with our friendly staff, and have a stress-free trip!
---
🅿 Book Parking Online NOW
Tulsa Airport Parking Map
Parking name
Phone number
---