T. F. Green Airport Parking
🅿 Book Parking Online NOW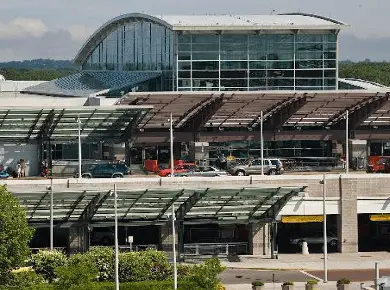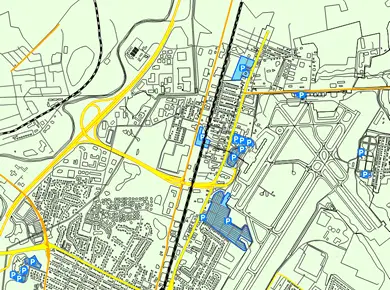 T. F. Green International Airport is a small airlines hub, used primarily for commercial purposes. The airport provides a plenty of services because it is still considered as a very active one. It has one terminal where you can find many cafes and stores, so people usually spend time before a flight there. Parking near T. F. Green airport attracts many tourists, however, sometimes they get disappointed because of high rates.
Green airport parking options
As the majority of other U.S. airports, Green airport offers a great variety of parking options. It is important to mention that it has almost 9000 parking bays. All lots are convenient and spacious enough for any car. In addition to this, the service includes security solutions, good lighting and a complimentary shuttle bus. The airport also has InterLink Parking that is a huge transportation area.
For short term parking, lot D is available. It is conveniently located just opposite the terminal and is provided on an hourly-basis. Travellers say that this place is often used for picking up or dropping off passengers. It has the Electric Vehicle Charging Station and many other facilities for efficient parking. T. F. Green airport long term parking is situated in Lot E. People choose this solution because it is more or less cost-efficient. If you leave your car only in a covered lot, consider covered garages A and B. They have a special corridor between them.
T. F. Green airport parking rates
T F. Green airport parking rates mostly depend on parking zones. Let's consider prices to make the right conclusions. Long term parking at T F. Green airport has several rates: 24 hour price is $15, weekly cost is $75. Short term Lot D costs $6/first hour, each additional hour will cost a car owner $3. If you are going to use a parking place within a day, the price will be $23/24 hours.
Covered garages aren't cheap, of course. If you leave your car in Garage A for a period of 24 hours, you will pay $28 per day. Garage B price is $23 per day. However, you can use T. F. Green airport parking coupons that provide small discounts for parking to car owners. All parking zones have a big number of spaces, so one can choose between several variants. But it's still more efficient to search for reasonable parking price near the airport.
---
🅿 Book Parking Online NOW
T. F. Green Airport Parking Map
---