Tampa Airport Parking
🅿 Book Parking Online NOW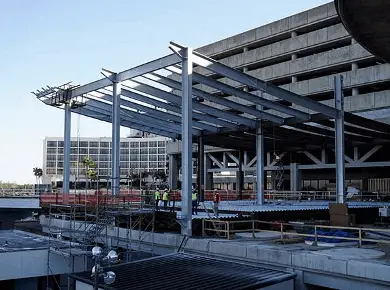 The 31st busiest airport in the United States, Tampa Airport is your gateway to the west coast of Florida. The city of Tampa, located six miles from the airport, is known for its numerous attractions, business opportunities and plays hosts to a number of conventions, the reasons why the airport is busy all year round. Tampa Airport handles about 18 million passenger movement annually, and is served by 18 air carriers linking the city to other cities in the country, and to major cities across the globe. The airport has one main terminal, 4 airside terminals, and 6 parking options. Finding a convenient parking spot can be difficult, and through our website, we can provide you more information about Tampa Airport parking, select amenities you want to avail, and calculate costs for an easy airport parking experience.
TPA International Airport Parking
Tampa International Airport has 6 parking options. The Short Term Garage is located in Levels 4-9 above the main terminal. The Long Term Garage is adjacent to the main terminal and is ideal for Tampa Airport long term parking.  The Economy Garage & Lot is located within the airport property with free shuttle to and from the airport.  The Green Parking which is available in all of the airport's facilities offer free electric vehicle (EV) charging stations. The Cell Phone Waiting Lot is a 5-minute drive from the airport and ideal for motorists waiting for arriving passengers. The Valet Parking has a drop-off on Blue departure curbside, and a 24-hour drop-off and pick-up on Level 5 of Short Term Garage.
Tampa airport parking off site are available near the airport or in the city. These car parks are great alternatives if you want to park your vehicle without the hassle of looking for a spot. They also provide amenities and services such as courtesy shuttle, valet parking, car wash, and car maintenance.
Tampa Airport Long & Short Term Parking Rates
Short Term Garage rate starts at $4 for 61 to 80 minutes, and $22 per 24 hours. Long Term Garage starts at $4 for 61 to 80 minutes, and $18 per 24 hours. Tampa Airport Economy Parking starts at $1 per 20 minutes, and $10 per 24 hours. Valet Parking starts at $2 per half-hour, and $30 per 24 hours. Off-site parking rates starts at $5.50 per day.  Choosing the best parking spot means you get to travel stress-free. Consult with our friendly staff and we can provide you with parking options, select amenities, and calculate the costs, so you worry less and save more.
---
🅿 Book Parking Online NOW
Tampa Airport Parking Map
Parking name
Phone number
---