Stewart Airport Parking
🅿 Book Parking Online NOW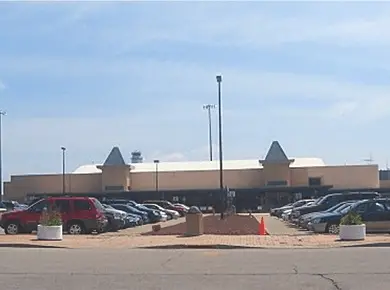 Stewart International Airport is located in Orange County, New York. The airport's main runway is about 12,000 feet long with a crosswind runway of almost 6,000 feet, which is big enough to accommodate a large number of planes. The terminal has 6 Jet way gates. Initially, Stewart International Airport was an Army Air Corps Base. It is only in the 70's when it started operating commercially. The airport is currently managed by the Port Authority of New York and New Jersey, with the main aim of reducing traffic in Newark and JFK.
Stewart international airport parking
Stewart Airport offers two main parking lots;
·       Short term parking lot located directly across from the terminal at the airport
·       Stewart airport long term parking lot which is adjacent to short term lot
Other parking lots at the airport include;
·       Economy lot located at the south end of the terminal (Walking distance)
·       Special parking lot for people with disability. There is also long-term parking at Stewart airport available to people with disability. It is located in the short-term lot
The parking payments are made using cash, credit, or debit cards. A credit or debit card is the most preferred option, especially when you want to exit quickly and save time. For convenience purposes, ensure that you pay the parking fees immediately after the trip. The airport has express pay machines where you can insert the entrance ticket and swipe your credit or debit card. The payment will then be processed and the ticket returned to you. There is usually a 30 minutes' grace period between the payment time and when you are leaving the parking lot.
The express pay machine accepts cards from all major credit and debit card issuers. Cash payment is also accepted (coins are an exemption). The airport offers parking discounts for people with disability, but this option is not available at the machine. If you have any physical challenges, you can see the cashier at the exit for further direction.
The express pay machines are available in three different locations; the terminal, outside and front entrance, and the baggage claim area.  You can get the assistance you need by pressing the INTERCOM on the machine, which will direct you to the airport parking operations office.
Stewart Airport parking rates
Stewart international airport parking rates are quite affordable.
Short term lot parking charges
·   1 hour or part thereof of $3
·   Each additional hour after the first 1 hour $3
·   Each additional hour or part thereof $3
·   Daily maximum (24 hours) $30
The same daily/hourly fees apply on subsequent days
Long-term parking Stewart airport charges
·  First 24 hours or part thereof $10
Subsequent days:
·   First 8 hours $5
·   Subsequent 16-hr period (up to $10 daily maximum) $5
·   Weekly maximum $60
Economy lot parking charges
·  First 24 hours $8
·  Thereafter each 24-hour period or part $8
·   Weekly maximum $40
Persons with disability
· Each 1 hour or part thereof $3
· 24 hours $8
· Thereafter each 24-hour period or part $8
· Weekly max $40
 
---
🅿 Book Parking Online NOW
Stewart Airport Parking Map
---