Savannah Airport Parking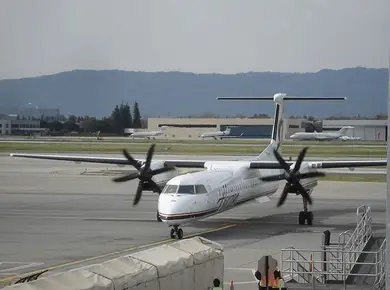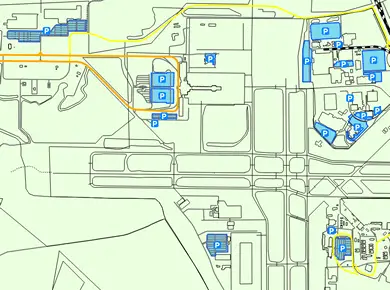 Savannah or Hilton Head International Airport (SAV) is both military and commercial airport, located in Savannah, Georgia, United States of America. SAV is a major airport of Savannah. Airport handles almost 2.8 million passengers annually. Savannah Airport consists of a two-storey Terminal and two runways. You can find the baggage claim area, visitor information center, ATM and rental car offices on the ground floor. The second floor includes two divided zones: pre- and post-security, there you can find 1-15 Gats, ticket counters, gift shops, restaurants and Passport Club. SAV airport parking has a very convenient disposition, as every parking lot can be easily accessed for your most comfortable stay.
SAV Parking
Savannah airport parking options include Valet parking, both Long Term and Hourly parking, Economy parking, Tesla™ Supercharger Station, Oversized Vehicle parking, SAV Value Park, Rental Car Pickup and Return plus Cell Phone Waiting Lot. The Valet parking is the most comfortable and convenient choice. It is located next to the terminal, on Departure Level. Polite airport attendants will help you with your car and luggage. The Long Term/Hourly four-storey parking building is situated just across the main terminal, which you can access via two covered walkways. It is equipped with high-tech Signal Park system that shows number of available spaces in the garage. Two Economy lots are situated right behind the Garage and offer best cost-effective SAV airport parking rates. Tesla™ Supercharger Station is located in one of the Economy lots and includes six superchargers for Tesla vehicles. Savannah airport long term parking is also available for oversized cars. The Oversized Vehicle parking is located behind the Economy lot, just 900 feet from the terminal building. It provides both short- and long-term parking spaces for vehicles with 13 ft. height clearance. The SAV Value Park is located behind the Economy lot and next to the Oversized parking. It is the farthest low-cost parking option, located 900 feet away from the terminal. Rental Car Pickup and Return lots are located on both sides of the terminal. Savannah airport parking prices are listed below.
Savannah Airport Parking Rates
Savannah airport long term parking together with hourly rates $1 per 1 hour, $12 per 24-hours and $60 per 7-days. The Valet Parking costs $10 per 12-hours or $20 per 24-hours. Economy Parking rates $1 per 1 hour, $8 per 24-hours and $40 per 7-days. Tesla™ Savannah airport parking fees are free for the first 3 hours, afterwards it charges $1 per hour, $8 per 1 day and $40 per 1 week. Oversized parking has the same prices as Economy lot: rates $1 per 1 hour, $8 per 24-hours and $40 per 7-days. The SAV Value Park charges $1 per 1 hour, $5 per 1 day and $35 per 7-days. The Cell Phone Waiting Lot is absolutely free.
Easy Parking Guide
Our easy car parking guide is simple to use. Just type in your country, city or airport and you'll be taken to a page with a complete description of the facility. You choose whether you need parking for a car, motorcycle, or bike and whether you'll need a child seat or shuttle bus. We provide you with a complete list of options, beginning with the lowest price. Our map displays all your parking options clearly, as well as their distance to the airport. If you are flying internationally, you can also find international airport reserved parking.
Calculate Cost
Each travelers' needs are unique, and there are many different amenities to choose from when it comes to airport car parks. Important things to consider are whether airport car parking facility has baggage assistance available, a travel agent on hand, valet parking available, and whether or not the lot is secure. You'll also want to know whether the lot offers indoor or outdoor parking or both. Other amenities that may be available include car rental services, CCTV, car wash services, and 24-hour availability. Our system allows you to compare available parking spaces by amenities to ensure the airport parking lot you choose has everything you need.
Having Problem?
Our easy parking guide lets you immediately calculate the cost of your airport car park space too. Once you have compared all spaces that are available, choose the one that is right for you and our system immediately calculates the cost. It's one less thing you have to be concerned with at the airport, and you'll have peace of mind knowing there's a reserved parking lot waiting for you, as well as exactly what your parking costs will be.