San Antonio Airport Parking
🅿 Book Parking Online NOW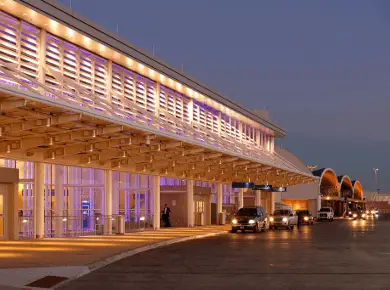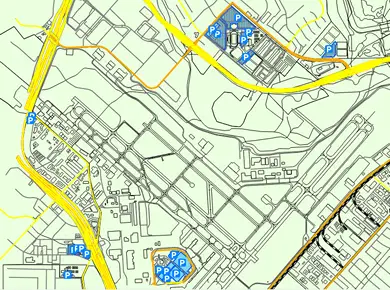 San Antonio Airport is located about 8 miles from the downtown are of the city of San Antonio, Texas. The city is the 7th most populated city in the country, and welcomes more than 30 million visitors annually. San Antonio Airport handles more than 8 million passenger movement annually and is served by 10 airline carriers linking the city to 30 non-stop domestic and international destinations. The airport is busy all year round, which is why San Antonio Airport parking can be a problem especially during the peak season. Through our website, you find the right parking option, select amenities, and calculate costs for easy-as-a-breeze parking experience.
San Antonio International Airport Parking
San Antonio Airport offers two parking options while a new short term parking is being constructed. The Parking Garage is located across the terminals with airport shuttles leaving every 5 – 6 minutes delivering passengers to the curbside between Terminals A and B. The Green is located one block north of the airport's entrance with airport shuttles leaving every 5 – 8 minutes delivering passengers to the curbside between Terminals A and B. These lots can accommodate short term and San Antonio airport long term parking. During the peak season, a Red Lot Parking is open to accommodate the overflow parking with shuttle service provided to and from the airport. A free Cell Phone Waiting Lot is available where vehicles must be attended at all times.
There are a number of car parks within the vicinity of the airport and in the city, that are great alternatives to parking ion the airport. These car parks provide hassle-free parking and airport security parking san Antonio options which you will need if you are traveling for days or weeks. These car parks provide amenities and services such as car wash, car maintenance, courtesy shuttle and San Antonio airport valet parking. If valet parking or shuttle service are not provided, you can ride the super shuttle with stops in hotels around the city, public bus which has a stop across the airport, Uber, taxi or yellow cab.
San Antonio Airport Parking Rates
Parking Garage rate starts at $4 for 1 to 2 hours, and $11 for 4 to 24 hours. Green Lot rate starts at $4 for 1 to 2 hours, and $8 for 3 to 24 hours. Off-site car park rates start at $6 per day. Consult with our friendly staff who can provide you with parking options, select amenities you want to avail and calculate costs, so you can avoid unnecessary stress and parking expenses.
---
🅿 Book Parking Online NOW
---