Portland International Jetport Airport Parking
🅿 Book Parking Online NOW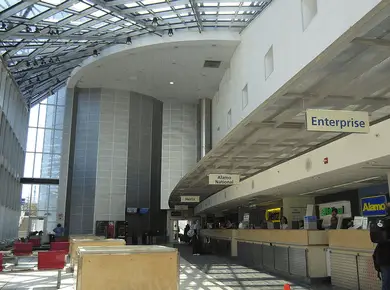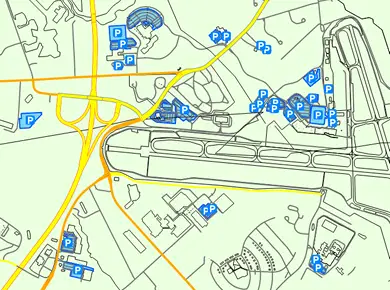 Portland International Jetport or PWM is a public airport, situated in City of Portland, Cumberland County, Maine, United States of America. PWM is the busiest major airport in whole Maine State. It operates roughly 2 million passengers and 50 thousands of aircraft operations every year. It is most known for the low-cost airline carriers, and even recognized as most affordable airport in the region and rated third as such in New England. Portland Jetport includes one main three-storey terminal building and two runways. First floor offers ticketing lobbies; second floor includes 1-11 Gates, food and beverage area alongside with different gift shops, while third floor includes skybridge that can take you directly to the Parking Garage. PWM is very comfortable to navigate in, and it has a free Wi-Fi network all around the airport.
PWM Airport Parking Options
Portland Jetport parking offers short-term parking and long-term parking at an outdoor lot as well as in the Garage. PWM parking options also include free Cell Phone Lot available. The Portland Garage five-storey building includes more than two thousand parking spaces. Each level corresponds to different color: blue, purple, red, orange and yellow, which makes finding your car as easy as ever. The outdoor long-term parking borders with the Garage. It is only 2 minutes away from the terminal. Short-term parking is situated on the Garages ground floor (blue floor). It is a very convenient choice for a few-hours business handling as this lot is situated really close to the terminal entrance. The Cell Phone lot is situated behind the Garage, it is the best option for drivers that wait for arrivals, as it is free to park. No commercial or unattended vehicles are allowed. There is also additional off-cite Pink parking lot, that is located at 150 District Road, Portland, ME 04102.
Portland Jetport Parking Rates
PWM airport parking fees are really cost-efficient. Parking Garage charges $14 per 24-hours. Log-term surface lot also costs $14 per day while Pink lot costs $10. Hourly (blue) lot is free for first 30 minutes and then charges $1 per each next 30 minutes, up to daily maximum of $48 per 24-hours.
If you are looking for cheap Long Term off-cite parking near Portland Jetport Airport (PWM), try Courtyard Portland Airport and Fairfield Inn Portland Maine Mall. Prices are $9 and $8 per day accordingly. And don't forget to use Portland Jetport parking coupons to get even better parking discounts!
---
🅿 Book Parking Online NOW
Portland International Jetport Airport Parking Map
---