Port Elizabeth Airport Parking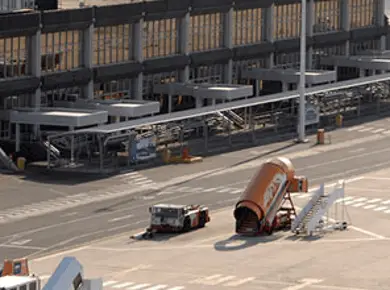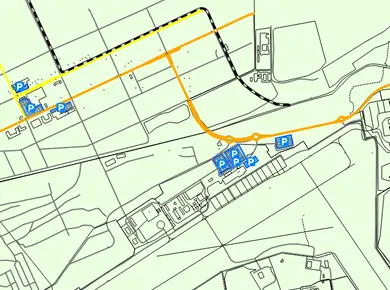 Serving the flying needs of the city of Port Elizabeth and its surrounding area in the Eastern Cape province in South Africa. Formerly known as the H. F. Verwoerd Airport, the airport was renamed to Port Elizabeth Airport in 1994. The airport is served by several low-cost and full-service airlines including British Airways Comair, SA Airlink, SA Express and South African Airways, linking the city to various local destinations, and connecting Port Elizabeth to the rest of the world. Port Elizabeth Airport is also often called the "10 Minute Airport" because it is just ten minutes from the central business district and beachfront promenade area. We can gladly assist you for easy airport car parking, select amenities and calculate cost.
Port Elizabeth Airport Parking
Port Elizabeth Airport has four parking options. The Drop-off/pick-up parking is for those who are dropping off or picking up passengers. Vehicles have a limited amount of time, and is it advised check the flight schedule, to ensure you arrive at the right time especially when picking up someone. Long Term Parking Port Elizabeth Airport is ideal for more than 8 hours of stay, and valets can be requested when parking in the long-term bays. Short Term Parking is ideal for a minimum stay of 8 hours, making it ideal for those who want to see off a passenger.
There are a number of parking options in the city including metered parking, hotel parking, and street parking. From the city, you can take the airport shuttle or cab. For more information about parking and compare costs, our staff can gladly assist you.
Port Elizabeth Airport Parking Rates
Parking cost is computed on an hourly basis. One-hour parking at the open parking area costs R 14.00, and at the shaded area parking costs R 20.00. Long Term parking costs R 21.00 for eight hours. Complimentary car wash is offered at the long-term parking area for a stay of three days or more. Our staff can help you learn more and save more on parking costs, ensuring that you do not have to worry about your vehicle during your business or leisure trip.  
---
Port Elizabeth Airport Parking Map
---