Pensacola Airport Parking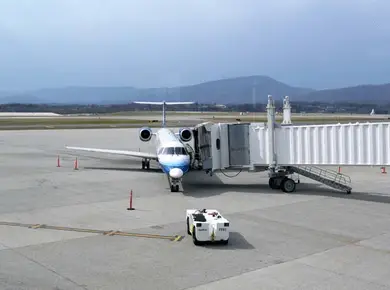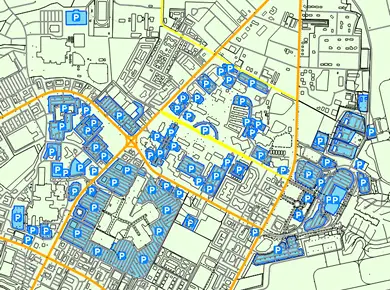 Pensacola International Airport is a public airport, situated in Pensacola, Escambia County, Florida, United States of America. Pensacola airport code is PNS. PNS in the top 5 leading airports in North Florida. FAA categorized it as a small-hub primary commercial service facility. Pensacola airport handles roughly 1.6 million passengers and 21 million lbs. of cargo annually. Most popular Pensacola airport airlines are American Airlines, American Eagle, Delta Air Lines and Frontier Airlines. PNS includes one passenger terminal and three runways. The main terminal is a two-storey modern design building with all the necessary and convenient facilities. Terminal includes the total of 12 gates, Gates 1 - 10 are located on the 2nd floor, while Gates 11 - 12 are located on the ground floor. Ground floor also includes baggage claim areas, ticketing and visual paging, while second floor offers USO lounge, variety of shops and restaurants plus charging stations. PNS airport car rental services are available on the ground floor, close to the exits. Free Wi-Fi network access is available throughout all the terminal building. Our website includes only up-to-date Pensacola airport news and important information.
Pensacola Airport Parking
PNS airport parking offers Parking Garage, Surface Parking lot and two Economy lots plus Cell Phone lot. Garage is situated just across the main terminal and has three floors with uncovered top floor. You can access the garage directly from the passenger terminal via pedestrian bridge on the second floor. Surface lot is a huge area that surrounds the garage. Both Economy lots are situated closely behind the Surface parking and are most cost-efficient choices. The Cell Phone lot is situated within the Economy Lot One borders. This lot is especially designed for drivers to wait there comfortably until their arrivals are ready to go.
Pensacola Airport Parking Fees
Pensacola parking rates are very reasonable. Garage parking costs $1 per each half an hour up to daily maximum of $11. Surface lot costs $2 per each hour up to $9 per day. Both economy lots charge $2 per each hour up to $6 per day.
Payment is accepted with all the major credit cards.
Pensacola airport shuttles between parking lots and main terminal have no use due to very close location. Although there are free shuttle bus services to or from Gulf Shores, Orange Beach, Foley, Fairhope, and many others.
---
Pensacola Airport Parking Map
---