Palm Beach Airport Parking
🅿 Book Parking Online NOW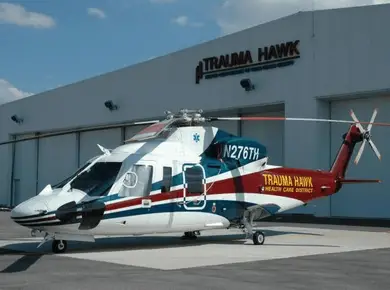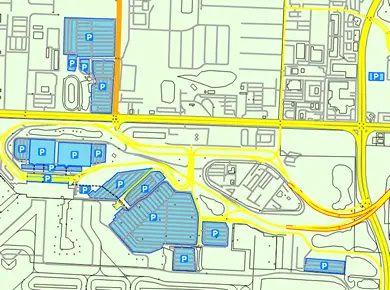 Palm Beach International Airport or PBI is a public airport, situated in Palm Beach County, Florida, United States of America. It is recognized as West Palm Beach major airport and one of the three major airports operating in South Florida region. West Palm Beach airport habdles more than 6 million passengers annually. It provides roughly 200 non-stop flights daily to nearly 30 domestic and overseas destinations. PBI is in top 5 airports for ease of accessing parking and terminal. Palm Beach Airport is a three-storey building that includes three Concourses (A, B and C) and three runways. These levels include next services each after each: baggage claim area and rental cars; gates, Delta Club room, precheck and shops; baggage and passenger check in, airline ticket counters. There is also an exit to the fourth level Short-Term parking lot. Palm Beach airport offers free Wo-Fi connection throughout terminal building as well as lots of relaxation facilities for customers like spa, kidszoo and great cuisine restaurants.
West Palm Beach Airport parking
PBI airport parking offers economy lot, long and short term lots, premium parking lot, cell phone area and more than one or two rental car facilities. Huge outdoor PBI economy parking is situated just 5 minutes walktime from the terminal, there is also a shuttle bus service that will take you directly to the baggage check in area and back. PBI long term seven-storey parking garage plus non-covered top floor area is situated just across the main terminal. Short term lot can be accessed directly form the terminal, it covers 4-7 floors of covered and non-covered parking spaces. Premium lot is located outside the baggage claim area, just between the terminal and garage. PBI cell phone lot is situated just a few minutes of car ride northeast from the terminal. This convenient parking is free for those drivers that came to pick up arrivals.
Palm Beach Airport Parking Rates
Economy lot costs $7 per day. Long term lot costs $13 per day, while short term parking rates $1 per each 20 minutes, up to daily maximum of $17. Premium parking charges $30 per 24-hours period.
PBI airport parking coupons
Off-airport cost-efficient parking lots are great choice for those who want to spend their money in more intelligent way. You can use your hotel room and avoid worrying about your car status. Plus, there is always a free shuttle bus service included that will conveniently bring you to the airport and back. Using PBI long term parking coupons allow you to save even more money. Most popular and highly recommended choices are Holiday Inn West Palm Beach airport parking and Hilton Garden Inn West Palm Beach airport parking.
---
🅿 Book Parking Online NOW
Palm Beach Airport Parking Map
---