Missoula Airport Parking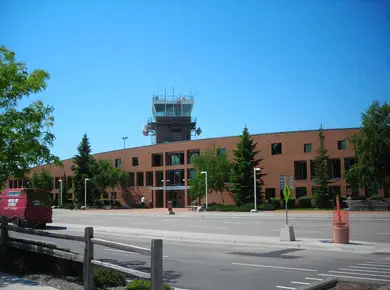 The Missoula International Airport was established in Missoula County, Montana. The airport gives visitors arriving by air a great impression of Montana. The main activities here include U.S. Forest Service, recreational flying, cargo operations, scheduled air, and airline taxi service, and general aviation. According to the Federal Aviation records, in 2008, the airport had enplanements of 288,071 in 2008, 281,428 in the year 2009, and 289,875 in 2010.
This airport links to thousands of destinations all over the world and offers continuous flights to twelve main markets. One major service offered here is parking, and it is normal for travelers to get inquisitive about the fees involved. Here, you can pick from different parking services, and choose amenities and then calculate the necessary costs.
Missoula Airport Parking Service
The Missoula Airport Parking Service is affordable, safe, and easy to use. There are three parking areas here: Long Term, Short Term, and Credit Card, which is very close to the Baggage claim and Main Passenger Terminal, with each parking lot offering lots of parking space for those with disabilities. This parking space is open 24/7 including holidays. These lots are also well lit and patrolled by the Missoula Airport Police.
For cyclists, a bicycle rack can be found next to Short Term Parking. You don't have to circle until your visitor arrives at the airport. Make use of the free parking. In all the lots, there's no parking fee for the first quarter-hour.
You can also try out the Credit Card Express parking lot, that's if you're flying out and value saving time. Payment can be made via debit or credit cards. The entrance of the Credit Card Express is found on your right as soon as you turn into the Airport drive.
Missoula Airport Parking Fees
These parking lots: Short term, long term, and the Credit Card Express lots are services offered at different prices. Below is a brief breakdown of the Missoula Airport Parking Rates:
Missoula Airport Short Term Parking
·         $1 for the first hour
·         $1 after each following 30 minutes
·         $10 for 4.5 to 5 hours
·         $11 for 5 to 25 hours (the daily maximum)
Missoula Airport Long Term Parking
·         $2 for the first hour
·         An additional $1 after each following hour
·         $8 for up to 6 hours
·         $9 for 7 to 24 hours (daily max)
·         $54 weekly
Credit Card Express Lot
·         $2 for the first hour
·         Then $8 daily max applies
·         $48 weekly
Special Parking Option: Vigilante Outdoor Parking
Normally, the Missoula International Airport parking is always full, meaning it could be difficult finding a spot to park your car. However, there's an easy alternative- Vigilante Parking on the Fly, which is just one-mile distance from the Missoula Airport. This service offers both short term and long term airport parking.
The Vigilante parking also takes proper care of your vehicle, so you need not worry about any damage coming to your car.
---
Missoula Airport Parking Map
---