Mackay Airport Parking
🅿 Book Parking Online NOW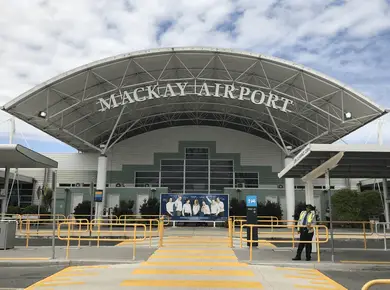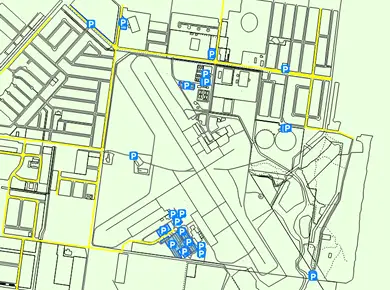 A major regional airport servicing the city of Mackay, Mackay Airport   is one of the busiest airports in the country connecting the city and its neighboring areas to the rest of Australia. Mackay is a tropical city with its economy's foundation based on mining and the sugar cane industry but its location has attracted leisure travelers because of its proximity to the Great Barrier Reef, rainforests, fantastic beaches, and other attractions. Mackay Airport handles almost a million passenger movement annually with Jetstar, Qantaslink, and Virgin Australia providing flights to Brisbane, Melbourne, Sydney, Rockhampton, and Townsville. Mackay Airport has one terminal and three car parks servicing the needs of passengers flying in and out of Mackay.
Mackay Parking Options
The Short Term Car Park is ideal for dropping off or picking up passengers. It is located directly opposite the airport terminal, provides fast and easy access to the check-in and arrival areas, and allows you to drop off your passenger and luggage right before entering the car park.  Located a short walk to the terminal, the Long Term Car Park is perfect if you intend to park your car for a long period of time. The Covered Car park is located opposite the airport hotel and is a 1-3 minute walk to the terminal. It provides easy and fast access to the arrival and check-in areas, and protects your vehicle from the elements. All these car parks are open 24 hours a day. There are other car parks that are located in the city for short or long stay parking, and you can take a public bus to the airport. These public buses link the city to the airport with 11 trips Monday to Friday, and 4 trips on Saturdays.
Mackay Parking Rates
For the Short Term Car park, parking is free for the first ten minutes, $6 for up to an hour, and $30 for up to 24 hours. For the Long Term Car Park, parking is free for the first fifteen minutes, $10 for up to three hours, $22 for up to 24 hours, and $192 for four to five days. For the Covered Car Park, $5 for the first thirty minutes, $15 for up to three hours, $30 for up to 24 hours, and $90 for two to three days. Car park rates in the city ranges from $9.52 to $12 a day, $47.60 to 70 a week, and $206 to $330 a month.
We can provide you with more information about parking options and costs, just get in touch with us and we will do the rest.
---
🅿 Book Parking Online NOW
Mackay Airport Parking Map
Parking name
Phone number
---