London City Airport Parking
🅿 Book Parking Online NOW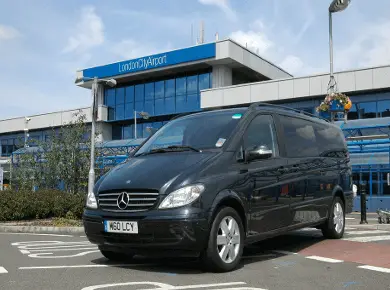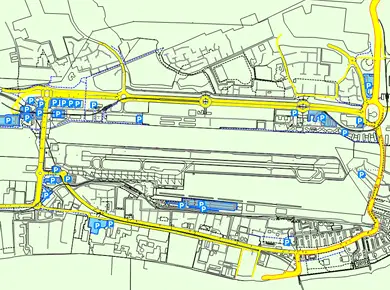 The only airport that is actually located in London, London City Airport (LCY) is the 13th busiest airport in the United Kingdom, handling more than 4 million passenger movement annually. Queen Elizabeth II officially opened the airport in 1987, and since then, the airport has been expanded and renovated. The airport is mostly used by business travelers because of its proximity to the city's financial district. The airport is served by 11 carriers, linking London to various destinations in Europe. Because the airport is small compared to the major airports serving the city, parking can be a problem. Through our website, you can choose from our huge selection of parking service, select amenities, and calculate costs, for a more convenient and economical parking experience.
LCY Parking Options
The airport offers three parking options. The Short Stay Parking is located about a 2-5-minute walk from the terminal building, and recommended for up to three hours of parking.  The Long Stay Parking is located about a 5-10-minute walk to the terminal, and ideal for travelers going on a long trip. The Valet Parking provides travelers the most convenient parking experience, and surprisingly, the best parking London City Airport cheapest option if you pre-book and park for 15 days.  In addition, the airport has an area for motorcycle or bicycle parking.  
Because the airport is very near the city, there are a number of car parks and private garages which are great alternatives to parking onsite.  These facilities are open for both short term and long term parking, and may provide courtesy shuttle to and from the airport, valet parking, and other services. We can provide you with more details about off-site car parks and compare costs.
London City Airport Parking Charges
Parking at London City Airport costs £17 for 1 – 2 hours, and £61 for 12 – 24 hours at the Short Stay Parking. Long Stay Parking costs £23 for 30 minutes to 4 hours, and £51 for a day. Pre-booked Valet Parking costs £92.35 for a day, and only £201.53 for 15 days. Offsite parking can be availed at a cost of £9.75 a day or £78 a week. Rates can vary, and by consulting with our staff, you can snag the perfect parking spot, enjoy more amenities and the best rate possible, for a worry-free parking experience.
---
🅿 Book Parking Online NOW
London City Airport Parking Map
---