Little Rock Airport Parking
🅿 Book Parking Online NOW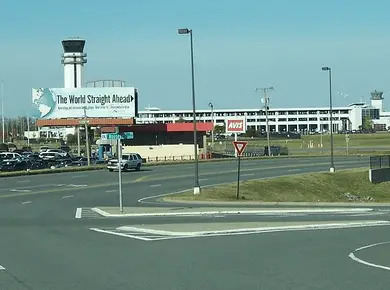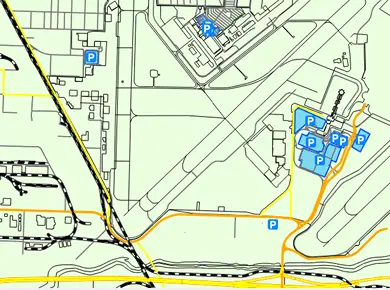 Bill and Hillary Clinton National Airport (LIT) otherwise known as Clinton National Airport, Adams Field, or simply Little Rock Airport is the largest Arkansas public airport, situated in Little Rock, Arkansas, United States of America. The airport serves roughly 2 million passengers annually, providing nonstop flights to more than a dozen cities. FAA categorized LIT as a small-hub primary commercial service facility. Single terminal has 12 gates situated along the both sides of the building. Airport offers lots of places to go shopping, dining or just order a cup of coffee. Little Rock airport offers the fastest free Wi-Fi in the world with more than 150 megabits per second, per each device!
Airport Parking Options
Clinton airport parking offers a great variety of parking options for you to choose from: Peanut Lot, Western and Eastern Short Term lots, Parking Deck, Valet parking and big Long Term parking plus Cell Phone area. Peanut or Economy parking is an uncovered lot just a few minutes away from the main terminal building. Short term outdoor parking lots are situated on both sides of the terminal and both are easy to reach. Parking Deck is a three-story covered parking lot that can be accessed via suspension bridge. It uses modern Smart Park technology that allows customers to find free spots instantly by following grin lights and arrows. Little Rock Long Tern parking lot is situated farthest of all. Special shuttle bus service is available for this lot only. This is the most cost-effective outdoor parking lot. West Short Term Lot and Parking Deck include handicap parking spaces. Little Rock airport Valet service allows passengers to leave their car in front of the terminal, receive help with their luggage and receive their car upon arrival with no need to go look for it at the parking lot. Parking is allowed for up to 90 days maximum at any lot.
Little Rock Airport Parking Fees
Peanut (Economy) lot costs $1 per each 20 minutes up to daily maximum of $8 per 24-hours.
Short Term lots cost $1 per each 20 minutes up to daily maximum of $13 per 24-hours.
Parking Deck costs $1 per each 20 minutes up to daily maximum of $13 per 24-hours.
Long Term lot costs $1 per each 20 minutes up to daily maximum of $10 per 24-hours.
Valet parking is available for $16 per day.
Little Rock Airport Parking FAQs
How Much Does Parking Cost at Little Rock Airport?
The Little Rock Airport parking rates vary depending on the length of time you park. The first hour is free, and then it costs $2 for each additional hour. There is a daily maximum of $10, so if you're going to be parking for more than 8 hours, it's cheaper to park in the long-term lot. The long-term lot costs $8 per day and has no time limit.
Does Little Rock Airport Have Covered Parking?
Yes, there is covered parking at Little Rock Airport. The lot is located on the north side of the terminal and has space for 1,500 vehicles.
The covered parking lot at the Little Rock Airport is a great option for travelers who want to avoid the heat or cold. The rates are very reasonable, and the parking spaces are well-sized and easy to find. We would definitely recommend this option for anyone traveling through Little Rock!
What Time Does TSA Open at Little Rock Airport?
A lot of people think that the Transportation Security Administration (TSA) opens pretty early in the morning at airports. However, this is not always the case. The TSA actually opens at different times depending on the airport. 
At Little Rock Airport, the TSA opens at 4:45 AM. This is earlier than many other airports, which often open at 5:00 AM or later. So if you're flying out of Little Rock, make sure to get to the airport a little early, so you can go through security without any delays.
What Is the Little Rock Airport Code?
The airport code for Little Rock, Arkansas, is LIT. This code is determined by the International Air Transport Association (IATA). The IATA is a trade association of the world's airlines that sets standards for airline codes, flights, and other aspects of air travel.
Does Little Rock Airport Have TSA PreCheck?
Yes, the Little Rock Airport has TSA PreCheck. It is a program that allows passengers to go through a dedicated security line and not have to remove their shoes, belts, or light jackets. They also have to place their carry-on luggage in the X-ray machine.
Passengers who are enrolled in the program are randomly selected for additional screening from time to time. However, if you are selected for additional screening, you will be able to keep your belongings with you and go through the regular security line.
---
🅿 Book Parking Online NOW
Little Rock Airport Parking Map
---