Little Rock Airport Parking
🅿 Book Parking Online NOW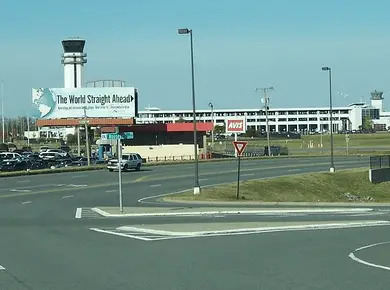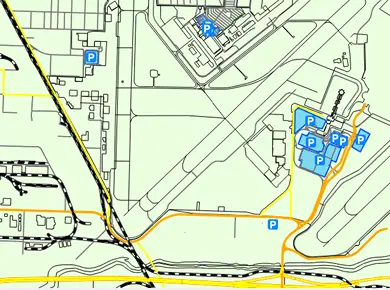 Bill and Hillary Clinton National Airport (LIT) otherwise known as Clinton National Airport, Adams Field, or simply Little Rock Airport is the largest Arkansas public airport, situated in Little Rock, Arkansas, United States of America. The airport serves roughly 2 million passengers annually, providing nonstop flights to more than a dozen cities. FAA categorized LIT as a small-hub primary commercial service facility. Single terminal has 12 gates situated along the both sides of the building. Airport offers lots of places to go shopping, dining or just order a cup of coffee. Little Rock airport offers the fastest free Wi-Fi in the world with more than 150 megabits per second, per each device!
Airport Parking Options
Clinton airport parking offers a great variety of parking options for you to choose from: Peanut Lot, Western and Eastern Short Term lots, Parking Deck, Valet parking and big Long Term parking plus Cell Phone area. Peanut or Economy parking is an uncovered lot just a few minutes away from the main terminal building. Short term outdoor parking lots are situated on both sides of the terminal and both are easy to reach. Parking Deck is a three-story covered parking lot that can be accessed via suspension bridge. It uses modern Smart Park technology that allows customers to find free spots instantly by following grin lights and arrows. Little Rock Long Tern parking lot is situated farthest of all. Special shuttle bus service is available for this lot only. This is the most cost-effective outdoor parking lot. West Short Term Lot and Parking Deck include handicap parking spaces. Little Rock airport Valet service allows passengers to leave their car in front of the terminal, receive help with their luggage and receive their car upon arrival with no need to go look for it at the parking lot. Parking is allowed for up to 90 days maximum at any lot.
Little Rock Airport Parking Fees
Peanut (Economy) lot costs $1 per each 20 minutes up to daily maximum of $8 per 24-hours.
Short Term lots cost $1 per each 20 minutes up to daily maximum of $13 per 24-hours.
Parking Deck costs $1 per each 20 minutes up to daily maximum of $13 per 24-hours.
Long Term lot costs $1 per each 20 minutes up to daily maximum of $10 per 24-hours.
Valet parking is available for $16 per day.
---
🅿 Book Parking Online NOW
---