Lehigh Valley International Airport Parking
🅿 Book Parking Online NOW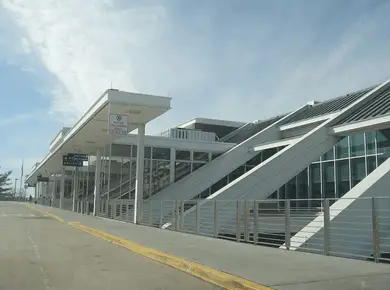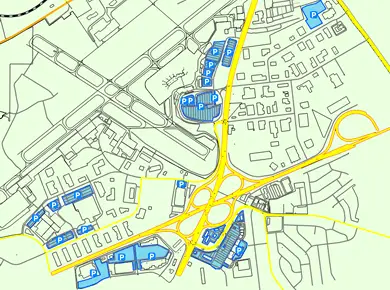 Lehigh Valley International Airport or ABE, formerly known as Allentown–Bethlehem–Easton International Airport is a public airport in Hanover Township, Pennsylvania. FAA rated ABE as non-hub primary commercial service facility. It is the fourth largest airport in Pennsylvania. The airport offers nonstop daily flights to 12 most popular business and resort destinations. ABE operates roughly 700 000 passengers every year. Lehigh Valley airport includes main terminal building and two runways. The airport offers a great variety of amenities and passenger services such as cafes, pubs, duty free shops, charging stations and other. There are also two rental conference rooms available at the airport if you need to handle an urgent conference or emergency meeting.
Lehigh Valley Airport Parking Options
ABE airport parking offers four different options for you to choose from: Handicap Parking, Short-Term Parking, Long-Term Parking and Cell Phone Waiting Area. There is also special Employee parking lot, which means more vacant spots for public parking! All the parking lots are outdoor type. ABE provides exclusive parking program for frequent travelers. These travelers are provided with limited spaces conveniently situated right across the main terminal. You can become a member of Aero Club program by departing from ABE airport a total of 15 times in less than 12-month period. Handicap parking spaces are available in each lot. Lehigh Valley Short-Term Parking is located right next to the main terminal. This parking lot is convenient for short-stay customers. Lehigh Valley Long-Term Parking is located behind the short-term parking lot. It is a safe, well-lit and protected lot. Lots are really easy to reach as there is no need for a shuttle bus like in big airports. Cell Phone Waiting area designed especially for swift drivers who just came to pick up arrivals or drop off passengers.
Lehigh Valley Airport Parking Rates
0-10 minutes are free;
11-40 minutes costs $1;
41-60 minutes costs $2;
ABE Short Term parking for 1 hour costs $2;
ABE Short Term parking for 1 day costs $22;
ABE Long Term parking for 1 day costs $14;
ABE Long Term parking for 7 days' costs $79;
Terminal Pay Stations are located on the ground floor of the main terminal, which makes payment as easy and comfortable as possible. Just take your ticket and receipt and come over to "Paid in Terminal" or "Credit Card Exit Only" lanes. Payment may be received with cash or major credit cards accordingly.
---
🅿 Book Parking Online NOW
Lehigh Valley International Airport Parking Map
---