Launceston Airport Parking
🅿 Book Parking Online NOW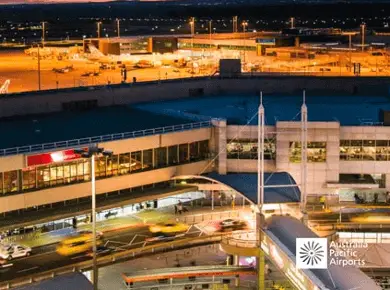 Launceston Airport is the second busiest airport after Hobart Airport in the island state of Tasmania.  You would be surprised to know that Launceston Airport handles more than a million passengers annually, making it one of the fastest growing airport in the state.  A $20 million investment in infrastructure to improve its ground transport access, expansion of the terminal, improvement of facilities, additional parking and runway overlay, has lured more passengers the airport, which has been recognized as the Australian Airport Association's Major Airport of the Year in 2015. Launceston Airport is your gateway to the city of Launceston, known for its wineries, walking trails, landmarks, museums, and outdoor adventures. The airport plays an important role in the development of northern Tasmania, and is a hub for commercial flights, private operators, and freight companies.
Long & short term airport parking options
Launceston Airport boasts of a Short Term Car Park, 2 Long Term Car Parks, and the recent addition, an Undercover Car Park.  The Short Term Car Park is located in front of the terminal, and is ideal for dropping off or picking up a passenger. The two Long Term Car Parks are located at the opposite sides of the terminal adjacent with the Long Term Car Park 1 providing access to the new undercover parking facility. The Undercover Car Park features 24/7 access, security gates, lightings, and guarantees protection from the elements especially if you intend to leave your car for days.   All of its car parks are open 24 hours daily, 7 days a week. There are also allotted parking spots for disabled passengers in all of its car parks.
Launceston Airport Parking Rates
Rates of Launceston Airport Parking depends on where you are going to park. For the Short Term Car Park, parking costs $2 for the first 20 minutes, $8 for 60 to 90 minutes, $23 for 6 to 24 hours. Long Term Parking rates starts at $2 for the first 20 minutes, $18 for 6 to 24 hours, $80 for 7 days, and $89 for 8 to 14 days. Undercover Parking rates starts at $3 for 20 minutes, $11 for 1 to 3 hours, $26 for 6 to 24 hours, $195 for 7 days, and $119 for 8 to 14 days. We can help you calculate the cost of parking, and provide you with the best option for your Launceston Airport parking.
---
🅿 Book Parking Online NOW
Select Launceston Airport Parking filter:
Launceston Airport Parking Map
---