Lansing Airport Parking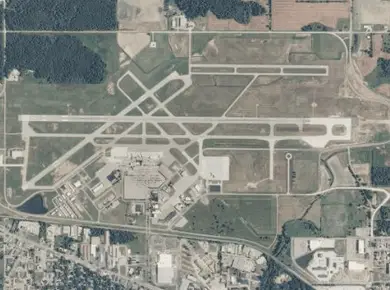 Lansing international airport is located not far from Lansing, Michigan. The Capital Region Airport Authority owns and controls the airport. Although the airport has seen declining passenger numbers, it has above average patronage. One important aspect most visitors seem to be concerned about is airport parking. Being an international airport located in the capital makes parking a hot topic.
Since its inception, the Lansing Airport has served millions of flying customers. Lansing airport parking boasts 1500 parking slots for both short and long term parking. There are expansion plans in the works but we do not know how the plans would affect parking. Check the next section to see what their parking options are.
Parking options
Lansing airport offers excellent long-term parking solutions because most visitors travel for extended periods of time. Parking is available 24/7 and round the clock security is provided for your Vehicle. Lansing airport parking rates are very affordable. The airport also offers some special services to flying customers.
Their parking facilities are easy to use. You can also see their parking options on Lansing Airport's website. Call a customer service agent for assistance if you do not know the steps to take on the website.
Short term parking.
Short term parking is free for the first fifteen minutes. Charges start from your first hour and other subsequent hours that follow. This usually for people who are dropping off friends and family or who would be returning within a brief period.
Long term parking
Lansing Airport long term parking is for customers who are traveling both locally and internationally and need a place to keep their car until their return. If you would be traveling for days or weeks at a time, this is definitely for you.
Parking fees 
Lansing airport parking fees are very affordable and payment is equally as flexible. They collect a wide range of payment options to allow you different choices. Some of the means of payment they accept include MasterCard, Visa, and debit cards.
The parking rates depend on which of the lots you use as both short and long term lots have different fees. For short term lots, the first 15 minutes is free but an hour is $2. Every extra hour is $3 while a full days parking of 24 hours is $14.
For long term parking, the first fifteen minutes is also free. The first hour is $2 and each subsequent hour is $2. A full day's parking of 24 hours is $10.
These fees are subject to change but they are correct as at the time of this piece was written.
Special parking services.
Lansing Airport parking offers special services to its customers to ease mobility issues. They understand that most passengers are in a hurry so they use some special services to smoothe over their traveling woes.
Park and fly
For the customers who use Lansing airport parking, there is a special 'park and fly' service you can access. This offer is brought to you in collaboration with several hotels around the airport to give you affordable accommodation when you fly with Lansing Airport.
---
Lansing Airport Parking Map
Parking name
Phone number
---