Indianapolis Airport Parking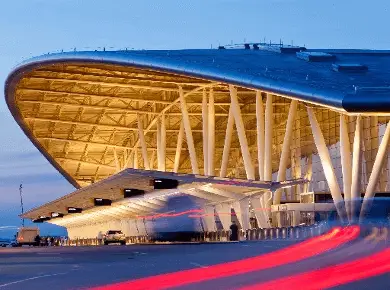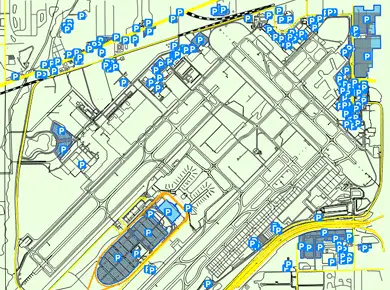 Located seven miles from downtown Indianapolis, Indianapolis Airport is the biggest in the state of Indiana. It handles about 8 million passenger movements annually with 143 daily departures to 43 nonstop destinations. The airport is served by 9 domestic and international carriers. Aside from its numerous attractions, the city has been rated by USA TODAY as the #1 Convention city in the country, one of the reasons why it is also one of the top fifty busiest airports in the country. Parking at Indianapolis Airport can be stressful, and through our website, you can choose from our extensive list of parking services, select the amenities you want and calculate costs, making your airport parking a smooth experience.
Indy Airport Parking
The airport has two parking lots for short term parking. These are the Cell Phone Lots and the Hourly Parking. For Indianapolis Airport long term parking there are four lots, namely: Daily Parking, Park & Walk, Economy Parking, and Valet Parking.
Indianapolis Airport Long & Short Term Parking Rates
Daily parking rate for short term parking is $2 per half hour or $18 per day maximum. For the long term parking lots, the Economy Parking Lot costs $9 per day, and for the Park & Walk parking costs $14 per day. Valet Parking costs $25 per day.
Other Airport Parking Indianapolis Options
There are a number of car parks near the airport which are great alternatives when you calculate the costs and the services and amenities they provide. Parking rates range from $3.99 to $12 per day. These are well-secured parking facilities that are manned and monitored 24 hours daily with CCTVs and security personnel providing extra security measure. They provide shuttle services to and from the airport, or valet parking for worry-free travel. Some car park operators offer extra amenities including car wash, EV charging, car maintenance, and detailing services. You may also choose a car park in the city which is known to have the most affordable rates in the country. These car parks offer hourly, daily and monthly rates with special rates to watch out for.
Whether its for your car, bus, motorbike or truck, GoToAirportParking has an extensive list of car parks to choose from. We can assist you calculate costs, select amenities and services for easy and secured parking for your vehicle.
Easy Parking Guide
Our easy car parking guide is simple to use. Just type in your country, city or airport and you'll be taken to a page with a complete description of the facility. You choose whether you need parking for a car, motorcycle, or bike and whether you'll need a child seat or shuttle bus. We provide you with a complete list of options, beginning with the lowest price. Our map displays all your parking options clearly, as well as their distance to the airport. If you are flying internationally, you can also find international airport reserved parking.
Calculate Cost
Each travelers' needs are unique, and there are many different amenities to choose from when it comes to airport car parks. Important things to consider are whether airport car parking facility has baggage assistance available, a travel agent on hand, valet parking available, and whether or not the lot is secure. You'll also want to know whether the lot offers indoor or outdoor parking or both. Other amenities that may be available include car rental services, CCTV, car wash services, and 24-hour availability. Our system allows you to compare available parking spaces by amenities to ensure the airport parking lot you choose has everything you need.
Having Problem?
Our easy parking guide lets you immediately calculate the cost of your airport car park space too. Once you have compared all spaces that are available, choose the one that is right for you and our system immediately calculates the cost. It's one less thing you have to be concerned with at the airport, and you'll have peace of mind knowing there's a reserved parking lot waiting for you, as well as exactly what your parking costs will be.