Hamilton Airport Parking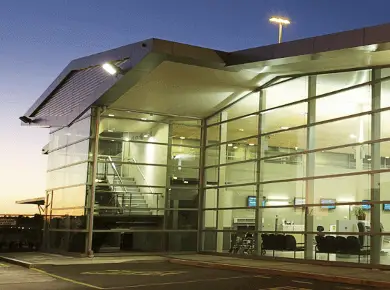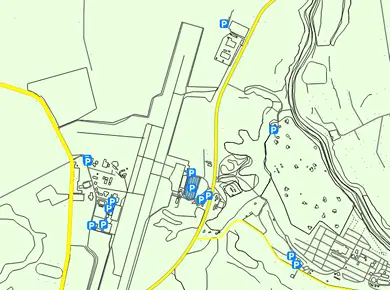 The fourth largest airport in New Zealand, Hamilton Airport is your gateway to the city of Hamilton and its surrounding areas. It is located about seven miles from the city of Hamilton, the seat and the most populous city of the Waikato region of the country. The city is known for its educational and research facilities, and boasts of being one of the fastest growing urban centers in the country, the reasons why the airport is quite busy the whole year round.  The airport handles approximately 3 million passenger movement annually, with Air New Zealand, Barrier Air and Sun Air providing domestic flights to other cities in the country, and linking Hamilton to the rest of the world. The airport has one terminal and one car park, which means you have to plan way ahead if you decide to park in the airport. Through our website, we can provide you with parking options, select amenities and calculate costs for a stress-free parking experience.
Hamilton Airport Parking
Hamilton Airport has one car park for both short term and long term parking. The car park is located directly outside the terminal. The car park is fully automated, accessible 24/7, fully lit at night, and monitored by security cameras. Because Hamilton Airport takes no responsibility for vehicle damage or theft, you might want to consider parking in one of the car parks in the city. These car parks have extra security measures in place. Going to and from the airport is not a problem as you can take the cab or an airport shuttle.  
Hamilton Airport Parking Rates
Parking is free for the first 15 minutes, $3 for up to an hour, and an hourly charge of $3.00 thereafter. Daily rate is $20.00, and monthly charge is $95.00. You can pay in cash or credit card, and special rates are offered for booking online and weekend parking. For off-site car park facilities, you can park your car for as low as $3 per hour, and an hourly charge of $2 thereafter, with special rates for early birds, online booking, monthly parking.
Our friendly staff can assist you with your parking needs. We can help find the perfect spot for your motor vehicle, provide you more information about amenities and services offered, and calculate costs.  
---
Hamilton Airport Parking Map
---