Greenville Spartanburg Airport Parking
🅿 Book Parking Online NOW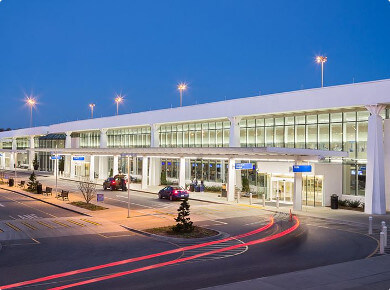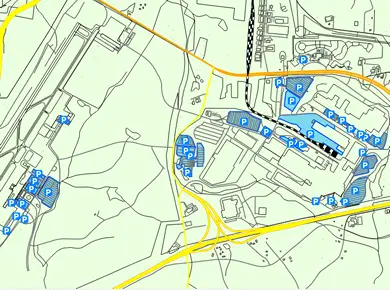 Greenville–Spartanburg International Airport is one of the busiest airports in South Carolina. It operates 24/7 to provide services for millions of passengers annually. The airport has only one terminal, nevertheless, it is enough to meet the needs of its passengers. The airport facilities include all necessary options for successful travelling. Of course, passengers flow is great and almost everyone needs parking. Parking service is also available there.
Parking at Greenville-Spartanburg airport
Parking at Greenville-Spartanburg airport consists of 4500 parking bays. You can reserve a spot beforehand or can buy the service on-site. The most attractive option for the airport customers is a free cell phone lot - it allows to pick up and drop off passengers and not to pay money for this. However, it is the only chance to economize because other parking areas aren't so affordable.
The airport provides two covered garages (A and B) that are the best variant for people who don't want to leave a vehicle without any roof. Customers can also use daily parking zone and economy parking lot. Greenville-Spartanburg airport parking offers curbside valet parking services as well. It is a convenient solution when a passenger is in hurry and doesn't  have time to park a vehicle.
Greenville-Spartanburg airport parking rates
Reasonable price is what everybody is searching for while travelling by air. It is a difficult question to decide, although, many people still prefer to consider off-airport parking rather than leaving a car in an airport. But, speaking about parking in Greenville-Spartanburg airport, it's easy to compare prices.
Parking in Garages A and B will cost $1/first hour, 24 hour maximum - $14, weekly maximum - $98. Those people who choose daily parking option will pay almost the same sums as for garage parking, but one day parking will cost $9 and week stay - $63. Unfortunately, economy lot isn't available for hourly payment. You can buy a place only for a day ($5) or for a week ($35).
---
🅿 Book Parking Online NOW
Greenville Spartanburg Airport Parking Map
---