Grand Junction Airport Parking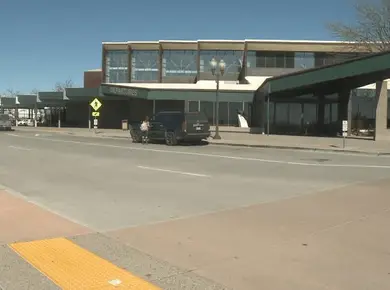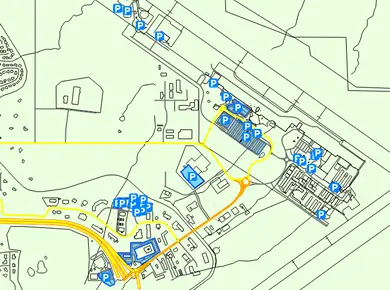 Grand Junction Regional Airport or GJT is a public airport in Mesa County, Colorado. This is the biggest airport in western Colorado, in whole state it gives way only to Denver International Airport and Colorado Springs Airport. The airport includes a single building Terminal with two runways. It operates roughly half a million passenger every year. The terminal includes 3 gateways with jet bridges for local travels plus one additional gate utilizes open air stairs. Allegiant Air, American Eagle, Delta Connection, Denver Air Connection and United Express are the busiest passenger traveling airlines operating in GTJ airport. Denver, Colorado, Dallas/Fort Worth, Texas, Salt Lake City, Utah, Phoenix, Arizona, Las Vegas, Nevada, Los Angeles and California are most popular domestic destinations to and from Grand Junction Regional Airport.
Grand Junction Regional Airport Parking Options
Parking lots at GJT Airport are managed by Republic Parking impark company. There is a big outdoor parking lot, just across the Main Terminal. There is also an outdoor Walker Field Dr Parking lot situated right next to the Terminal building. Both parking lots are easy to reach on foot and work 24/7.
Grand Junction Regional Airport Parking Rates
GJT Airport Parking is free for the first 30 minutes, each additional 30 minutes cost $1. Daily maximum costs $10.
The closest Walker Field Dr Parking is the same. It is free for the first 30 minutes and each additional 30 minutes cost $1. Daily maximum costs $10.
Airport land transport vehicles include shuttle buses and cars, rental cars and taxis services. Approved Shuttles & Taxis companies at the airport are the following: Grand Valley Transit, Redrock Express, Sunshine Taxi, K2 Taxi, Absolute Prestige Limousine Service, Telluride Express and Snow Limo. Approved car rentals companies at the airport are the following: Alamo, Avis, Enterprise Rent-a-car, Hertz and National.
If you are interested in a long-term stay, consider looking at close distance Hotels with free parking. Daily rates start at $30 and increase. If you are worried about weather impact on your vehicle, such hotels as Crowne Plaza, Springhill Suites, Hampton Inn, Courtyard, Embassy Suites and Hilton offer a room to stay with additional COVERED parking space.
The closest indoor Parking Garages are located on the North 12th Street. It takes approximately 10 minutes on car or 20 minutes' bus ride to get there.
Grand Junction Airport Parking FAQs
How Far Is Grand Junction from the Airport?
The distance from Grand Junction Airport to the center of Grand Junction is about 8 miles. The airport is located on Horizon Drive, just off of Interstate 70.
How Big is the Grand Junction Airport?
The Grand Junction Airport is quite large, encompassing over 140 acres of land. It features two runways, one measuring 8,000 feet in length and the other measuring 7,600 feet. In addition, the airport has a 46,000-square-foot terminal building and a 12,000-square-foot control tower. In terms of passenger traffic, the airport typically sees around 300,000 passengers per year.
How Early Should I Get to Grand Junction Airport?
It's always best to arrive at the airport early, to give yourself plenty of time to check in, go through security, and find your gate. For Grand Junction Airport, we recommend arriving at least 2 hours before your flight is scheduled to depart. This will give you plenty of time to get everything done without feeling rushed. 
Of course, your specific timing may vary depending on the airline you're flying with, and the information provided on your ticket or itinerary. If you have any questions about how much time you need to allow for your particular flight, just reach out to your airline directly. They'll be happy to advise you.
---
Grand Junction Airport Parking Map
---