Logan Airport Parking
🅿 Book Parking Online NOW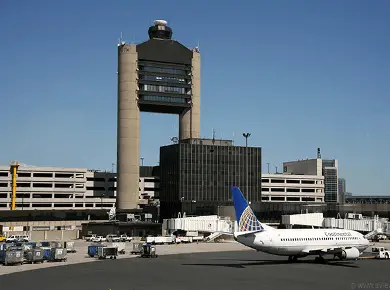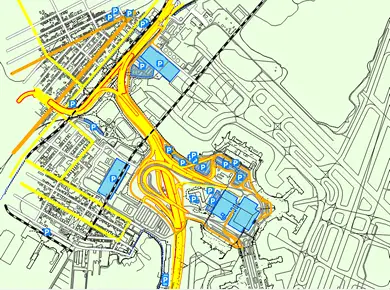 Logan international airport (BOS) is one of the busiest airports in the USA, that's why it isn't an easy thing to find a convenient and affordable parking place. Beyond that, Logan international airport parking includes economy zones that are almost always stuffed with passengers' cars. As a result, it's a challenging task to reserve a budget-friendly place for leaving a car while traveling.
Logan international airport parking types
As a typical airport that serves millions of passengers every year, Logan airport has several parking places and types. Two main types are terminal and economy parking. It's necessary to mention that the first zone is divided into some areas – parking near the terminals A, B, C, E and a central parking garage. If you pay for a spot near your flight terminal, it ensures quick access to it. Logan international airport parking also offers complimentary services, such as tires airing, lost car searching, etc.
Valet parking – Logan airport services
When you are in hurry for your plane, the thing to check is valet parking, Logan airport offers this service as well. It goes without saying that this service is very convenient. Just imagine that you hand your car keys over to an airport valet and forget about any problems with parking. The solution delivers the feeling utter comfort while traveling by air and saves from parking turmoil.
BOS airport hotels with long-term parking
Use our website to find out more about Logan airport hotels with long-term parking. The website tools allow to find easy airport car parking: select amenities and calculate cost. So check these out: there are a lot of hotels near Logan airport and the majority of them offer long-term parking spots. When you search for cheap parking near Logan airport, hotels become the best idea. For example, you book a room for one night and get discount parking lot for up to 7 days. Sounds interesting? Then, let's go on!
Experienced travelers use our website to find hotels near Logan airport with free parking. The fact you may not know is that more and more hotels provide complimentary parking facilities to guests. It is important to mention that while flying from or to Boston, Logan airport hotels park and fly packages can also come in handy. Sometimes it happens to be the most cost-efficient solution for travelers.
Logan airport parking rates
Logan airport parking rates differ according to parking types. Parking in the central garage will cost from $7 to $70 depending on the period of time. The terminal area parking rates are the same. As for the economy package, its price ranges from $7 to $52 depending on hours or days used.
---
🅿 Book Parking Online NOW
Logan Airport Parking Map
Parking name
Phone number
---