Darwin Airport Parking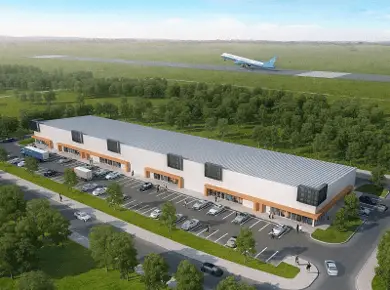 The only airport that serves the Northern Territory of Australia, Darwin Airport is the 10th busiest airport of the country handling more than 1.5 million passengers annually. The airport is located 5 miles from the heart of Darwin, a city whose population is composed of more than 60 nationalities often called Australia's Gateway with South East Asia because of its close proximity to south east Asian countries.
Darwin Airport houses three terminals, a domestic, international and a cargo terminal. It shares its runaway with the Royal Australian Air Force's RAAF Base in Darwin, and serves as an important refueling point for airplanes going to and from Asia and Oceania. There are about 40 domestic and international that depart the airport on a daily basis flights which means that the airport as well as its car parks can be pretty busy.
Darwin Airport Parking Options
Darwin Airport has three car parks, namely: Short Stay, Long Stay Plus, and Long Stay Saver. These car parks operate 24 hours a day, 7 days a week. The Short Stay car park, located just in front of the terminal, is convenient for easy pickup and drop off of passengers. Located within a walking distance to the airport, the Long Stay Plus boasts of an undercover walkway to the terminal, and ideal for Darwin airport long term parking. The Long Stay Saver is an alternative to the Long Stay Plus car park, and provides free shuttle to passengers. You may also park your car in one of the car parks located in the city, and take the airport shuttle or the public bus to the airport.
Darwin Airport Parking Fees
For the Short Stay car park, parking is free for the first fifteen minutes, and $6 for the first hour. For the Long Stay Plus car park, one day of parking costs $29, and $145 for 7 days. For Long Stay Saver car park, one day of parking costs $19, and $69 for 7 days. You may also opt for an airport car storage facility near the airport that can accommodate all type of vehicles such as RVs, boats and trailers for short or long term parking. These storage facilities provide secure and safe parking and feature amenities and services including regular maintenance and servicing. We can compare costs for you so you get the best parking option within your budget.
---
Parking name
Phone number