Chattanooga Metropolitan Airport Parking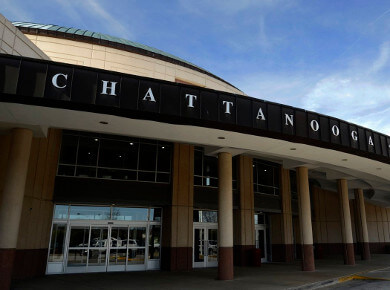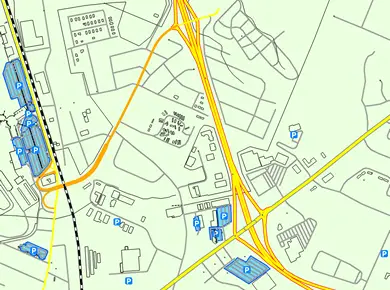 Chattanooga Metropolitan Airport provides services to many travellers who want to discover the world. That is why the airport often becomes a starting point for exciting travels. It offers many aircraft operations and other services, including parking solutions. Chattanooga airport parking is well-equipped, with all necessary areas for all parking types.
Types of parking at Chattanooga airport
Of course, passengers want to park their cars easily and without problems, especially, when they are getting ready for a flight. That's why parking services that are arranged at a good level, can significantly help them. Parking at Chattanooga airport is represented by short term and long term parking. The airport provides two areas for long term parking to meet all clients' needs. The advantage of the airport short term parking area is that it is built in the central part of the airport.
The airport describes its parking services as very fast and convenient. The majority of passengers prefer when parking zone is located near a terminal entrance. It is always more convenient and takes less time for parking activities. All parking lots in Chattanooga airport are situated not far from the main terminal. Passengers don't need shuttle bus services to reach the airport.
Chattanooga airport parking rates
Actually, people always worry about money spent on parking services. We usually want to find affordable parking garages that include both, reasonable price and perfect conditions. Speaking about an airport, it should be mentioned that not all airports offer good rates that won't disappoint a client.
If to consider long term parking, Chattanooga airport sets standard prices, common for airports. You will pay $9 per day. You can also pay for some hours or minutes: $1/16-30 minutes, $2/each additional 30 minutes. Parking is absolutely free for the first 15 minutes. Short term parking cost is the same.
Easy Parking Guide
Our easy car parking guide is simple to use. Just type in your country, city or airport and you'll be taken to a page with a complete description of the facility. You choose whether you need parking for a car, motorcycle, or bike and whether you'll need a child seat or shuttle bus. We provide you with a complete list of options, beginning with the lowest price. Our map displays all your parking options clearly, as well as their distance to the airport. If you are flying internationally, you can also find international airport reserved parking.
Calculate Cost
Each travelers' needs are unique, and there are many different amenities to choose from when it comes to airport car parks. Important things to consider are whether airport car parking facility has baggage assistance available, a travel agent on hand, valet parking available, and whether or not the lot is secure. You'll also want to know whether the lot offers indoor or outdoor parking or both. Other amenities that may be available include car rental services, CCTV, car wash services, and 24-hour availability. Our system allows you to compare available parking spaces by amenities to ensure the airport parking lot you choose has everything you need.
Having Problem?
Our easy parking guide lets you immediately calculate the cost of your airport car park space too. Once you have compared all spaces that are available, choose the one that is right for you and our system immediately calculates the cost. It's one less thing you have to be concerned with at the airport, and you'll have peace of mind knowing there's a reserved parking lot waiting for you, as well as exactly what your parking costs will be.