Cardiff Airport Parking
🅿 Book Parking Online NOW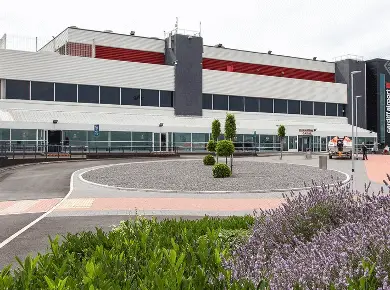 The busiest airport in Wales handling more than one million passenger movement annually, Cardiff Airport (CWL) is located about 13 miles from the city of Cardiff, the capital and the largest city in Wales.  The city is the commercial and cultural heart of the country, and its attractions include museums, parks, stadiums, landmarks and historic sites, just to name a few. Your gateway to the city and its surrounding areas, Cardiff Airport is served by more than 10 air carriers linking the city to the rest of Europe and the world. Because the airport is a major hub in Wales, the airport is pretty busy all year round, and Cardiff Airport car parking can pose a problem. Through our website, you can choose from our list of parking service, select amenities and calculate costs, for easy airport parking.
CWL Parking Options
The airport offers two parking options. The Short Stay car park is ideal for travelers taking a short trip or for people who are visiting the airport. It is located opposite the main terminal, and is open 24/7. The airport has three Long Stay car parks that are open 24/7 with shuttle services provided. These car parks are your best onsite cheap parking Cardiff Airport options. The airport also has a free drop off zone located directly outside the terminal, and a pick-up zone located at the Short Stay Car Park. There is also a Drop off and Pick up area located in the Long Stay 1 car park.
If you would rather park offsite, there are a number of car parks near the airport or the city which you can consider. Some of these car parks provide shuttle to the airport, and other services. If the car park is located in the city, you can take the cab or the Cardiff Airport Express Bus Service which provides bus services to and from the center of Cardiff. For more information about short stay and long stay parking Cardiff parking services, consult our professional staff who will gladly provide you with more details.
Cardiff Parking Prices
For the Short Stay car park, parking costs £3 for 20 to 60 minutes, and £27 for 8 to 24 hours. Long Stay car park 1 parking costs £25 for 24 hours. Long Stay car park 2 costs £20 for 24 hours, making it the cheapest airport parking Cardiff Airport. Long Stay car park 3 is only available when you pre-book.  Avail of offsite parking for just £7 per day if you redeem your Cardiff Airport parking discount code. By getting in touch with us, you can save more in parking fees and find the best parking spot for your vehicle, so you spend less for parking, and splurge a little more during your travels.
---
🅿 Book Parking Online NOW
Cardiff Airport Parking Map
---