Baltimore-Washington Airport Parking
🅿 Book Parking Online NOW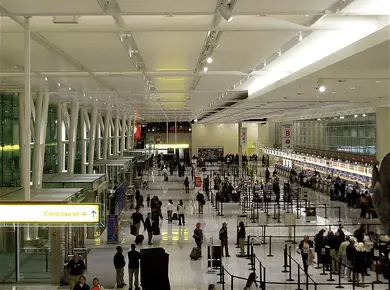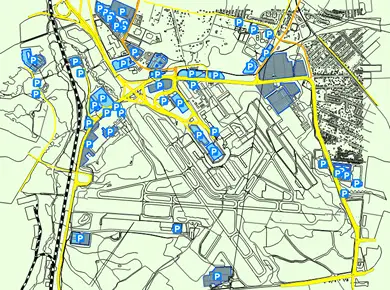 Baltimore–Washington International Airport, mostly referred to as BWI or BWI Marshall, otherwise known as Baltimore Washington International Thurgood Marshall Airport. It is the major international airport serving the Baltimore City and one of three most important airports that serves the Baltimore–Washington D.C. BWI airport is recognized as the busiest airport in Maryland, managing way greeter number of passengers than all airports operating in Baltimore-Washington area altogether. The airport operates more than 26 million passengers every year. BWI is a hub airport for Southwest Airlines, and is the second-biggest airport by number of flights for that airline after Chicago–Midway. The airport was appraised as the best airport of its size (which is 15–25 million passengers per year) in the world by the Airports Council International. It also took the second place for the "Best Food and Beverage Program". Baltimore-Washington Airport holds one Terminal that handles both international and domestic flights. There is a total of 5 concourses: A, B, C, D, E.
Baltimore-Washington Airport Parking Options
BWI Airport Parking offers 5 park-and-fly options. Short stay parking lots: Hourly Garage and Cell Phone Lot area. And long stay parking lots: Valet, Daily Garage, Express Parking and Long Term Parking.
Baltimore-Washington Airport Parking Rates
Want fast park at BWI? Use Hourly Garage. It is the closest parking lot, situated just across the main terminal. It uses modern Smart Park technology that allows customers to find free spots instantly by following the grin lights. It costs $4 per hour or $22 per day.
Cell Phone Lot is a great choice if you are just waiting for an arriving passenger. Parking lot is free for 1 hour. Drivers are supposed to stay in the car, because no unattended vehicles allowed!
Valet parking lot is situated on the 5th floor of the Hourly Garage. Fly Away Valet Parking Rates starts at $8 per 60 minutes, $16 per 2 hours, $24 per 3 hours and $30 per day. This parking lot offers very comfortable conditions such as Complimentary window cleaning and interior vacuuming, electric vehicle charging, bottled water and a newspaper. Baggage assistance also included.
Daily Garage is located within a short shuttle ride distance. It costs $12 per day. Garage provides thousands of covered parking spots in BWI daily parking.
Long Term parking spot BWI costs only $8 per day. It is the most practical parking choice. If you are worried about looking for a free parking spot in BWI, don't worry, two level lots offer more than 10 000 parking spaces.
BWI express parking offers personal trunk-to-terminal service. There is an Express shuttle bus, that will pick you and your luggage up from your parking spot and take you directly to the terminal. Same works for the other way around. The parking fee is $10 per day.
Don't forget about BWI parking coupons. Just by using BWI parking coupons you can save your time and money, reducing parking charges!
---
🅿 Book Parking Online NOW
Baltimore-Washington Airport Parking Map
Parking name
Phone number
---