Springfield IL Airport Parking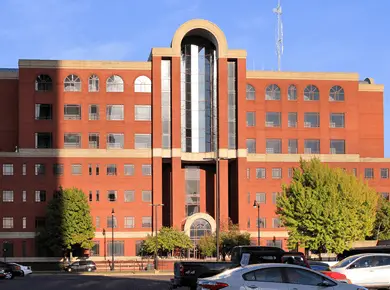 Abraham Lincoln Capital Airport (SPI) is both civil and military airport, located in Sangamon County, Illinois. As it is located just a few miles from Springfield downtown, it is referred to as Springfield Airport. SPI Airport is the seventh busiest airport out of 12 commercial airports in Illinois. Although the airport includes military operations, more than half of all the aircraft operations refer to General aviation. Three American airlines provide their services at Springfield Airport: Allegiant Air, American Eagle, and United Express. Operating flights to Punta Gorda (FL), Dallas/Fort Worth and Chicago–O'Hare and many more, the airport serves around 150,000 passengers every year.
Abraham Lincoln Capital Airport is a recently remodeled terminal building. The Main Terminal doors are open 90 minutes before the first scheduled departure and the terminal operates until 11:30 p.m. or after the last flight arrival. If you are looking for snacks and beverages, a local Subway restaurant is at your service. The SUBWAY restaurant serves freshly made sandwiches and salads, as well as hot and cold beverages. The restaurants specialties are healthy alternatives to most regular junk food options, which made Subway restaurant a popular destination for consumers who care about their health. Right next to the Subway, you can find the Gift Shop with all kinds of small souvenirs, quick snacks, and some personal items you may need during the trip. Moreover, the terminal area includes vending machines, ATMs, newspaper machines, payphones and courtesy phones, as well as the local mailbox. There are several smoking areas provided outside of the terminal, as smoking is not allowed in Abraham Lincoln Capital Airport. Time flies with airports complimentary Internet access throughout the airport. Simply connect to the local Wi-Fi spot to get free internet access.
Springfield IL Airport Parking
Springfield Airport parking offers three parking options for you to choose from: Lot A, Lot B, and Lot C. The lots are situated according to the letters. Lot A is the closest and biggest one of all. Lot B and Lot C are located right next to Lot A. Still, all the lots are located within a five-minute walk from the terminal, so there is no need to wait for shuttle services. All the lots are outdoor parking lots type. Springfield Airport Long-Term parking is basically any parking lot you find convenient, as there is no Short/Long-Term parking lots separation at SPI Airport.
To get more convenient options at Abraham Lincoln Capital Airport you can join the FlySPI Sky Club. All members of the FlySPI Sky Club receive first-class services and amenities. You will have free access to your personal Sky Club service agent and when you fly out of Springfield the service fees for ticketing will not be applied. You can also use the preferred parking spaces, which are located very close to the main terminal doors, and terminals Sky Club lounge with complimentary drinks and beverages.
Springfield IL airport parking rates
Springfield Airport parking charges $0 for the parking. Springfield Airport parking fees are absent, regardless of the length of your stay. Thus, all the lots are considered both Short-Term and Long-Term parking.
---
Springfield IL Airport Parking Map
---