Cincinnati Airport Parking
🅿 Book Parking Online NOW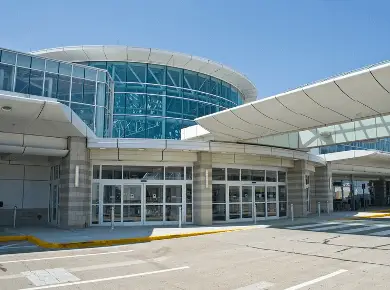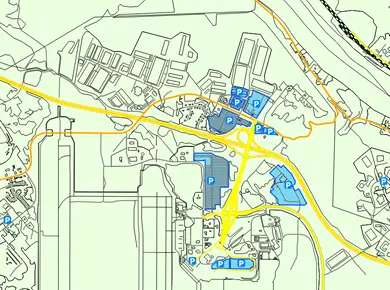 Cincinnati Airport is travel starting point for a number of passengers every day. It provides variety of services to its customers, including parking facilities as well. Nothing can spoil exciting moments of air trips but regular problems with parking spaces. The solution is to find cheap and easy airport car parking. Select amenities and calculate cost of parking services, using our website.
Parking at CVG Cincinnati airport
What spots are available for parking at CVG Cincinnati airport? Good question! The parking garage consists of ValuPark, Terminal Garage and Premium Reserved spots. If to consider car long-stays, Cincinnati airport long-term parking is represented by ValuPark services.
Cincinnati airport puts a great value on customers' comfort. As a result, its parking places were equipped with all conveniences. You will be struck  by the well-lit and spacious airport parking lots. Moreover, all spots  re under security of the airport police. In addition to this, all parking procedures are managed by professional assistants who help with car troubles while Cincinnati international airport parking.
Parking near Cincinnati airport
Want to know more about parking near Cincinnati airport? The only thing to do is to stay up to date with rates for nearby parking zones. Keep eyes open and plan your parking strategy in advance.
Speaking of parking near Cincinnati airport, it's important to mention about public and private parking zones. In general, one can use even street parking facilities near the airport for short-stays. Obviously, there is a great number of public street parking sports in Cincinnati. You can choose the most affordable one. Long-term parking in private garages is cheaper, comparing to Greater Cincinnati airport parking. Needless to say that there are many parking companies with convenient garages in the city.
Cincinnati airport parking rates
While comparing prices, travelers often would like to know Cincinnati airport parking rates. Let's look at them closer. For example, ValuPark rate is $8/day. Once you pay for parking service, you get an assistant to help with your bags as a complimentary service. Likewise ValuPark, Terminal Garage, with its 5000 lots, is located near the terminals. Its price is $3 per hour or $15 per one day. Premium Garage costs $19/day, however, you should reserve a place early.
Cincinnati airport parking discounts are common thing for regular customers. Sometimes the airport offers special deals and loyalty programs to its clients. Passengers can also save some money using Cincinnati airport parking coupons. Coupon codes provide $3-$5 discounts and make parking reservations cheaper.
---
🅿 Book Parking Online NOW
Cincinnati Airport Parking Map
Parking name
Phone number
---